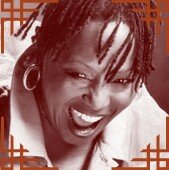 Connie James: Raising the Bar-Love Songs From the Great American Songbook, Then and Now
DATES:

Wednesday, Jan 19, 2011:   8:30PM

"In a time when infamy and scandal seem to drive celebrity far more than skill and artistry, Connie James emerges as a breath of fresh Air. Because, you see, she's actually a supremely talented and moving singer. Her voice is simply a thing of beauty. And I believe that hearing Connie sing is something that should, quite frankly, be experienced by anyone who can hear!"
Lee Bell, Kravis Center for the Performing Arts.
First stop!!!: January 19th 2011, at Feinstein's. What a way to start the new year, and another tic off the old Bucket List. Don't miss it!