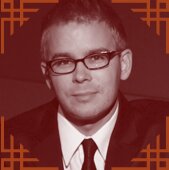 John Proulx Trio: "Remembering Nat King Cole"
DATES:

Sunday, Dec 19, 2010:   8:30PM

"Remembering Nat King Cole", featuring the John Proulx trio
John Proulx (pronounced "Proo") is excited to be returning to Feinstein's, after a four month-long engagement last fall in the club's first ever piano bar. In this unforgettable evening, John will be paying tribute to one of his musical influences, the late Nat "King" Cole. John will be sharing the stage with two world-class musicians, Jay Leonhart on bass, and Bucky Pizzarelli on guitar. Classic Nat tunes will include "It's Only a Paper Moon", "Sweet Lorraine", "Frim Fram Sauce", "Nature Boy", and "Route 66".
"It's takes a lot of imagination as well as natural talent to make jazz standards sound fresh and vital. John sings and plays so beautifully and is an outstanding songwriter as well. He's simply a joy to hear" - Michael Feinstein
"Proulx is front and center, overflowing with fresh zeal and sparkling energy."- Christopher Loudon, Jazz Times