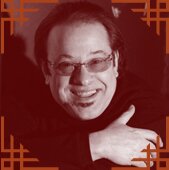 Tony Andriacchi: THE SWINGIN' BALLADEER
DATES:

Monday, Nov 01, 2010:   8:30PM

Chicago Tribune critic Howard Reich proclaims "A first-rate technique with an unmistakable gift for interpreting lyrics… Andriacchi's sumptuous voice is an uncommonly pure and deeply affecting tone that commands attention at every turn, an instrument that has no flaws of pitch, intonation or texture. Andriacchi is one of the most effective cabaret singers in the business and stands at the forefront of American song interpreters."
Tony Andriacchi has made his indelible mark on Chicago's music scene opening for the legendary Tony Bennett, headlining at Chicago's most prestigious rooms (The Pump Room, Davenport's, The Bar at The Ritz Carlton, Green Dolphin Street) and performing to sold-out houses at the prestigious Ravinia Festival, Park West, Grand Teton Music Festival, and New York's Jazz at Lincoln Center.
With his silky smooth baritone and intelligent, subtle phrasing, Andriacchi has radio, television, and print media from around the country abuzz. The CW Network exclaims, "A Singing Sensation," while WGN Radio raves, "Amazing! He's among the greatest singers in the country." From Los Angeles's Curtain Up, "His intimate performances are riveting," and critics from NY, Boston, St Louis, and Palm Springs are exclaiming, "A Winner," "The Man Can Sing," "A TON of Talent," "I'm a Believer, some of the best vocal chops I've heard ... EVER!"
For his Feinstein's At The Regency performance Tony will pay tribute to the American Popular songbook from Sinatra to Buble and everything in between!
website: