Michael Chaut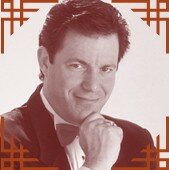 Magical Nights Inc Presents ... MICHAEL CHAUT "Incredible Magic, Amazing Mind-Reading and Hilarious Comedy"
MICHAEL CHAUT is a seasoned professional magician who has captivated audiences for over 20 years at places like: Catch a Rising Star, The Improvisation, The Comic Strip, Dangerfield's, The Comedy Cellar, Stand-Up New York, the Greenwich Village Cabaret in New York called Mostly Magic and now regularly, New York?s Off-Broadway sensation, Monday Night Magic.
He is a performing member of the prestigious Magic Castle in Los Angeles and has performed for such notables as: Mohammed Ali, Michael Douglas, NASCAR Champion Jeff Gordon, Rudy Giuliani, Ron Howard, Paul Newman, Robin Leach, Julia Roberts, James Gandolfini and Catherine Zeta-Jones.
Comedy and magic fans are not exclusive to the stage; Michael has performed his miracles on cruise ships and at conventions, tradeshows and corporate events. His television appearances include: FOX-TV, Good Morning New York, NBC?s Today Show, CBS?s Early Show, ABC?s Good Morning America and most recently the Wall Street Journal Report. His corporate clientele are a veritable ?Who?s Who? among Fortune 500 Companies including: IBM, Microsoft, American Express, Deloitte & Touche, Ziff-Davis, 1-800-FLOWERS, Swiss Army Brands, Young & Rubicam and Club Med. His rare blend of comedy and magic make for a good time to be had by all.
Michael is an entertainer who has literally performed all over the world. In countries where English wasn't spoken, magic was used to communicate. He started performing magic at the young age of eight years old. He believes that magic is a way for the shy child to be brought out of his/her shell. Many children have reached out through their magic tricks. In his case, the shy has become the outgoing and the impossible has become possible.
Besides comedy magic, Michael specializes in corporate magic, close-up magic, and mentalism. He is now appearing regularly all over the United States.