Jon Stetson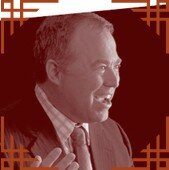 Magical Nights Inc Presents . . . JON STETSON ?A Mentalist Like No Other!?
Jon Stetson claims no psychic powers. But he is a champion player of mind games.
Jon began as a magician but moved beyond the traditional tricks and props of magic to explore the real mysteries of the human mind. Call him a ?cognitionist.? He observes people?s patterns and steps inside their heads. He amazes them with information they didn't even know about themselves. He engages people in a psychic partnership that makes them the real stars of the show. Together, Jon and you will do the impossible. His show is powerful, provocative, thrilling and new.
Better still, it?s hysterically funny. Jon?s stand-up comedy, magic and mind reading, cover a core of mystery in an uproarious wrapper of fun.
His strength is his ability to integrate his clients? unique products or service benefits into comedic but meaningful presentations. Jon has produced outstanding results for dozens of companies nationwide including: Anheuser Busch, AT & T, John Hancock Insurance, Bristol Myers, Cadillac, Carvel, Coca Cola, Goodyear, Reebok and Burger King. He has been an MC, spokesperson, and motivator, for a variety of corporate events including: company outings, awards banquets and team building activities.