Miles Phillips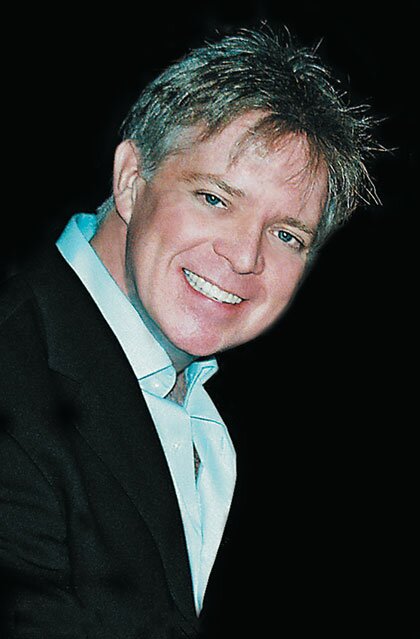 Miles Phillips is a multiple award-winning actor, director, nightclub vocalist and recording artist who has appeared in theaters, concert halls and nightclubs from Honolulu to London. His leading man charm, glorious voice and passionate artistry have established him as one of New York's most celebrated male vocalists.
Phillips won the 2008 MAC Award winner for Outstanding Male Vocalist for his show Quiet Stars, which has been hailed by critics as "The cabaret act of the YEAR!" He has also been honored with the prestigious MAC Hanson Award, named a Nightlife Award finalist for Outstanding Cabaret Male Vocalist in 2004 (for his show The Unrest Inside Me) and 2006 (for Specific Overtures) and nominated for multiple MAC Awards for his work as a director.
As a concert soloist, Miles recently costarred with some of Broadway?s brightest in the popular Broadway Musicals of 1930 at Town Hall.
A product of The American Conservatory Theatre in San Francisco, he?s been presented with many awards, including the Hollywood Drama-Logue Award, for his work as an actor, which embodies countless leading New York and regional theatre roles, and numerous film and television appearances.
An accomplished recording artist he has a popular solo album ?might as well be?? and a score of original and studio cast recordings to his credit, including his critically acclaimed turn as Robert in a new cast recording of Company.
What critics are saying:
?DAZZLED! ? musical excellence, superb phrasing and a burnished top register that rings with authority. As if that weren?t enough, his taste is superb in picking repertoire that?s interesting, unusual and unappreciated ? not to mention he?s handsome charming and funny!? David Hurst / Show Business
"Miles Phillips is an actor/singer. He's also a very smart and perceptive artist. When he puts on a show you can expect an act as rich as a seven layer cake, with seven levels of meaning as well . . . He's comfortable singing in a variety of styles that segue easily from standards to pop and rock, but all of his material is lyric driven. And all of it is carefully chosen to explore the theme of his show; as a consequence, he often unearths fresh perspectives out of songs you thought you knew. He makes those new perspectives stick thanks to his skills as an actor. One of the - if not the - most conceptually satisfying show of the year, it is performed with considerable charm, grace, and style."
Barbara and Scott Siegel ? The Two of Clubs / TalkinBroadway.com
"To invoke and old but pleasant saying, Phillips has a way about him. That way is made up of equal parts steel-girder-strong baritone and take-me-as-I-am personality ... exquisite ... genuinely gracious ... that's what I call intimate-room savoir-faire." David Finkle / Back Stage