Keith David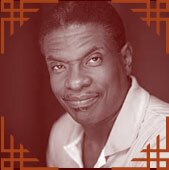 A Korean War veteran running a pool hall in Harlem?A guide to the underworld with an elegant walk and a haunting laugh?A Moslem cleric stranded on an alien planet?No matter what role he?s playing, the combination of Keith David?s full - bodied, baritone regal presence and solid theatrical training is sure to result in an impressive performance.
Very few actors working today possess Keith?s extraordinary range of talent as evidenced by his body of work. Recent films include DELTA FARCE, ATL, and CRASH. Other credits include BARBERSHOP, AGENT CODY BANKS, and REQUIEM FOR A DREAM. Prior to that, Keith was featured in THERE?S SOMETHING ABOUT MARY, ARMAGEDDON and DEAD PRESIDENTS.
On television Keith serves as the narrator for the upcoming 14 hour Ken Burns documentary THE WAR which premieres this September on PBS. Earlier Keith had an arc of episodes on ER. He won an Emmy Award for his narration of the documentary UNFORGIVABLE BLACKNESS, and was nominated for his narration of JAZZ. He received a daytime Emmy nomination for his work in Showtime?s THE TIGER WOOD?S STORY.
Keith also narrated HORATIO?S DRIVE and MARK TWAIN. Keith was the lead character on the animated series version of the comic book SPAWN for HBO, as well as the lead in the Disney animated series GARGOYLES, for which he also received an Emmy nomination. He is currently the voice of the U.S. NAVY and narrated the hit A&E series CITY CONFIDENTIAL.