Darlene Love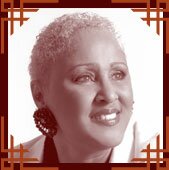 "Darlene Love's thunderbolt voice is as embedded in the history of Rock-and-Roll as Eric Clapton's guitar or Bob Dylan's lyrics." - The New York Times
DARLENE LOVE, from her first multi-platinum, number one recording, "He's A Rebel," through her string of smash hits with legendary producer Phil Spector, including "Da Doo Ron Ron," "Today I Met The Boy I'm Gonna Marry" and "He's Sure the Boy I Love," is recognized by historians and industry insiders as one of the most influential and definitive voices of the rock era. She sings her 1963 hit "Christmas Baby Please Come Home" - one of the most popular holiday recordings of all time - every year on CBS TV's "The Late Show with David Letterman." Christmas 2006 will mark her 22nd annual appearance.
Ms. Love has also proven herself a talented actress on stage and screen, starring as Danny Glover's wife in all of the Lethal Weapon films, and starring on Broadway in such musicals as Grease, Leader of the Pack and the legendary flop Carrie. She is currently starring in the Tony Award-winning musical Hairspray.
Her latest albums include Age of Miracles, recorded live in New York City and her first gospel album, Unconditional Love. Ms. Love is also a nominee for the Rock and Roll Hall of Fame. Her songs have been heard in films such as Father of the Bride, Dick Tracy, Home Alone 2 and Jingle All the Way.
Darlene Love was a high school sophomore in Los Angeles when she was discovered in a gospel choir and asked to join a burgeoning girl group called The Blossoms, who later recorded for producer Phil Spector. Soon other artists like Sam Cooke were attracted to her powerful sound, and sought Darlene on their recordings. With groups like The Blossoms and Bob B. Soxx & The Blue Jeans, Darlene sang lead vocals on some of the greatest music hits of the 60's. She also appeared on recordings such as "Be My Baby," "The Shoop Shoop Song," "Monster Mash," "Johnny Angel," "Monday, Monday" and "Chain Gang."
The Blossoms landed a weekly spot on the landmark TV variety series "Shindig," and through the 60's and 70's Darlene continued to perform with and to back up such diverse artists as Elvis Presley, Dionne Warwick, Sam Cooke, Cher, Aretha Franklin, The Beach Boys, The Mamas & The Papas, Tom Jones and The Righteous Brothers.
Her subsequent solo career, which she celebrated with her solo concert Darlene Love: Portrait of A Singer at The Bottom Line in New York, earned her major national press exposure, including a feature in "People Magazine," a CNN television documentary on her life, and performances on numerous national television programs including "NBC Today," "The Rosie O'Donnell Show," "Politically Incorrect," "Donny & Marie," and "The Oprah Winfrey Show." Her book, My Name Is Love: The Darlene Love Story, co-written with New York Times Magazine editor Rob Hoerburger, was published by William Morrow & Company.
Please visit for more information.