Harvey Granat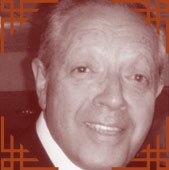 Harvey Granat has successfully combined a life of business and performing for a number of years. His day job is that of a partner of a boutique investment banking firm. But, his passion has always been music.
He is currently a frequent performer at Canyon Ranch at both their Lenox, Massachusetts and Tucson, Arizona resorts and has performed over the years in supper clubs in Manhattan.
Last year he recorded a CD of his favorite love songs ? LOOK TO YOUR HEART, MY FAVORITE LOVE SONGS. Most of the songs are by composers and lyricists represented in a major collection of manuscripts and letters of The Great American Songbook that Granat has amassed over the years.
The highlight of that collection is the original manuscript of Gershwin?s ?They Can?t Take That Away From Me? from the 1937 movie, Shall We Dance, starring Astaire and Rogers. It was the manuscript that brought Michael Feinstein into his life.
He produced Sammy Cahn on Broadway in WORDS AND MUSIC, a hit show that was first of its kind. The show won critical reviews and traveled throughout the US and abroad after its successful New York run and resulted in a very special friendship with Cahn. To this day, the autobiographical evening is a very popular Broadway staple.