Michael Cavanaugh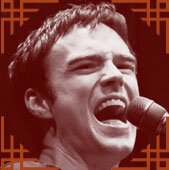 Michael Cavanaugh captured the New York City spotlight as the star vocalist and pianist in the hit Broadway Musical ?Movin? Out.? Hand-picked by Billy Joel for the show?s starring role, Michael won the hearts of audiences and critics night after night during his three years and over 1,200 performances as the show?s captivating ?Piano Man?. Michael received rave reviews and accolades during his time in ?Movin? Out,? including both Tony and Grammy award nominations.
Shortly after his tremendous success in ?Movin? Out,? Michael began touring across the country performing before hundreds of thousands of fans at events of all kinds. Michael?s recent appearances include performances at the U.S. Open, The Indy 500, and at numerous corporate, private, and special events for organizations such as Microsoft, G.E., the PGA, and many more.
Michael?s live performances include his wildly popular new arrangements of countless Rock n? Roll hits from the 1950?s through the current day. Michael?s performance style and musical expertise have secured his place as the leading interpreter of classic rock and popular songs written during the last 60 years. His charismatic performances feature crowd favorites from Elvis Presley, Buddy Holly, Jerry Lee Lewis, The Beatles, The Who, Elton John, Billy Joel, and many more, and include engaging anecdotes about his career and background. A night with Michael Cavanaugh at the piano is a chance for audiences to celebrate the greatest legends of Rock n? Roll with one of the world?s most exciting and talented performers.