Bobby Belfry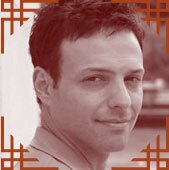 Bobby Belfry is an award winning singer/songwriter, whose debut album, Imperfect Rhymes has received great critical notice. Several cuts from the album are played on radio stations throughout the US, Europe and South America. Bobby and Chris Marlowe wrote most of the songs on the CD, which is rounded out with music written by David Friedman, Rick Jensen, and the Kirkland/Harris penned jazz standard, "Cloudburst?. ?Bobby Belfry is one to savor, embrace and lend the hand of fame to?smooth jazz outlets will have a ball with this shrewd offering? said Chuck Taylor of Billboard Magazine.
A mainstay at New York's The Encore, The Duplex, and Brandy's, he has also performed at Lincoln Center, Town Hall, The Russian Tea Room, The Rainbow Room, Bitter End, China Club, Smoke, The Fairmont Hotel in Dallas, The New Jersey Performing Arts Center, The Kennedy Center, and The Cinegrill in Hollywood.
Bobby has also appeared on national television on The Morning Blend, a news/talk show on MSNBC, and is a frequent guest on WOR Radio's The Joey Reynolds Show, whose theme song, penned by Bobby, is played for an audience of 5 million listeners, nightly. Mr. Reynolds has said, ?Bobby could be this generation?s Cole Porter.?
Filmmaker, Victor Mignatti (The Real World, R. Kelly?s Trapped In The Closet) has included Bobby in his yet-to-be titled documentary, which follows the careers of diverse artists in the music industry by weaving their music-filled stories, exploring the relationship between faith and persistence to longevity and the process of making music against all odds. The film is now in production and will be released in the fall of 2006.
Bobby is the recipient of the 2004 Back Stage Bistro Award for Outstanding Vocalist and the 1999 MAC Award for outstanding Pop/R&B Vocalist.
A live DVD of new music is in the works for a Winter of 2006 release.