Ben Vereen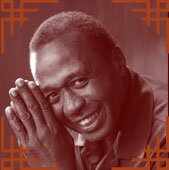 Enter the world of Ben Vereen and you enter the world of song, dance, television, film and stage; as well as humanitarian endeavors and the lecture circuit. Few entertainers today are as three-dimensional and versatile as Vereen. His energy and soul transcends time; while his electrifying success is the result of rare talent, superb mastery and strong discipline. It is this unique combination that enables him to undertake impressive musical, comedic and dramatic roles with equal finesse. Of course, his first love and passion is and always will be the stage. ?The theater was my first training ground. It taught me discipline, dedication and an appreciation of hard work and values that will stay with me a lifetime. The stage sharpens the creative instrument and encourages you to go deeper inside and try new things.? states Vereen.
From appearances on Broadway in Sweet Charity, Hair, Jesus Christ Superstar, Pippin, Grind, Jelly?s Last Jam, Christmas Carol, Chicago, Fosse and the critically acclaimed, I?m Not Rappaport, Vereen channels his high-intensity performances into unforgettable experiences for audiences. His role in Pippin garnered him both the prestigious Tony Award and Drama Desk Award for ?Best Actor in a Musical?. Clive Barnes of the ?New York Post? states ?Ben Vereen ? unquestionably one of the finest performances seen on Broadway.? In 2002 and 2006, he received the Black Theatre Award. Vereen again returned to the stage in 2005 starring as the ?The Wizard? in the award-winning highly-acclaimed show ?Wicked.?
Combining his love for performing and the stage, a one-man show was created to showcase Vereen?s versatility and creativity; which he has performed for over 20 years gracing stages not only in the US but Europe, Asia and the Caribbean with his dynamic style. This ever-changing cabaret-style show has won him ?Entertainer of the Year,? ?Rising Star,? and ?Song and Dance Star? from the American Guild of Variety Artists (AGVA). He is the first simultaneous winner of these awards. He has also earned a coveted spot in the Casino Legends Hall of Fame; along with the San Diego Dance Alliance?s Lifetime Achievement Award and Joe Tremaine?s ?Entertainer of the Year Award?.
While continually performing worldwide, Vereen?s television credits have given us memorable roles that will forever be etched in our minds. He appeared as the unforgettable Chicken George in Roots and as Louis Armstrong in Louis Armstrong ? Chicago Style; as well as many made-for-television movies, mini-series and specials: The Jesse Owens Story, Ellis Island (for which he received a Golden Globe nomination), Anne Rice?s Feast of All Saints, Intruders: They are Among Us (for which he received a Emmy nomination), Lost in London, Salute to Liberty Special, Salute to the USA Olympic Team, numerous telethons and Faerie Tale Theatre?s Puss N? Boots. His own network special Ben Vereen: His Roots, received nine Emmy nominations and won seven Emmy Awards. Vereen?s television shows include Fresh Prince of Bel-Air, Silk Stockings, Tenspeed and Brownshoe, Webster, You Write the Songs, Zooblie Zoo; with recurring roles on J.J. Starbuck and Booker and with guest appearances on OZ, Touched By An Angel, Second Noah, New York Undercover, The Nanny, Star Trek ? The Next Generation, The Jamie Foxx Show, Promised Land, and Hollywood Squares. In the early 90?s, he released a number of well-received children?s Sing-Along musical videos. Vereen?s film appearances include All That Jazz, Funny Lady (for which he received a Golden Globe nomination), Why Do Fools Fall in Love, the animated movie Once Upon a Forest and The Painting. In 2004, Vereen was nominated for a ?Career Achievement Award? by the Le Prix International Film Star Awards Organization. 2006 sees the release of ?Idlewild? a period film that Vereen not only as a role in but debuts him as the acting coach on the film.
The lecture circuit has become an integral part of Vereen?s career; as he has become one of the Nation?s most requested speakers among audiences of all ages. His strong sense of social consciousness and spiritual being has enabled him to reach out to his audiences and convey to them a deep feeling of understanding and oneness. Vereen is comfortable in any venue ? churches, universities, high schools, convention centers, community settings or corporate functions. His topics range from overcoming adversity, arts in education, black history, motivation and the importance of continuing education ? to name a few.
Vereen?s gift of time has benefited many organizations. He serves on Ballet Florida?s Board of Directors and numerous Charity boards, such as the American Red Cross and the American Diabetes Association. In addition, he has served as chairman of several renowned organizations including The American Heart Association and the Sudden Infant Death Syndrome Association. In 1989, he spearheaded his own organization ?Celebrities for a Drug Free America?; which has since raised monies for drug rehabilitation centers, educational programs and inner city community-based projects. The Community Mental Health Council awarded Ben with their 2004 Lifeline Celebration Achievement Award.
For his humanitarian contributions, he has received a number of awards ? 1978 Israel?s Cultural Award; 1979 Israel?s Humanitarian Award; 1978, 1979 and 2003 NAACP?s Image Awards; 1983 Eleanor Roosevelt Humanitarian Award; 1985 Father of Year Award, and the prestigious 1990 Victory Award. He has also received honorary doctorates from the University of Arizona, Boston?s Emerson College, Brooklyn?s St. Francis College, Chicago?s Columbia College and the University of Richmond and a Professorship from East Michigan University in Theatre. In 2001, Medgar Evers College created the Ben Vereen Scholarship for the Performing Arts and he received an Achieving Excellence Award from LaGuardia High School. In 2002, he was named a children?s Ambassador to the U.N.
The consummate entertainer, speaker, humanitarian, Ben Vereen is the rare person whose influence is felt in an array of mediums with brilliance.