Melissa Manchester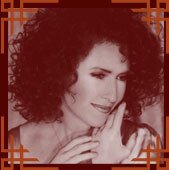 Grammy Award-winning artist MELISSA MANCHESTER was born in New York where her father was a bassoonist for the Metropolitan Opera Orchestra. He introduced her to all the classics, and by the age of 15, Melissa was already a published poet.
After graduating from the High School of the Performing Arts (where she studied acting), Melissa entered New York University and enrolled in a songwriting class taught by Paul Simon. She landed a staff writing job at Chappell Music and performed as a solo singer/pianist in the clubs of Greenwich Village and Manhattan's Upper West Side, where she met Bette Midler.
As a back-up singer for Bette, Melissa fulfilled her childhood fantasy of playing New York's Carnegie Hall. Six months later, she had a recording contract, and shortly thereafter was headlining Carnegie Hall and performing for sold-out audiences.
Melissa's albums have served to establish her as one of the most compelling singer/songwriters in contemporary music. Her debut albums Home to Myself and Bright Eyes positioned her as a dynamic new talent, and her album Melissa launched the smash hit single "Midnight Blue".
"Lovers After All" (from her For The Working Girl LP), the sensual ballad that she wrote and performed as a duet with Peabo Bryson, was a hit on both the Pop and R&B charts. Melissa and Kenny Loggins also co-wrote "Whenever I Call You Friend," which has become a radio classic.
In 1980 she became the first artist in the history of the Academy Awards to have two nominated movie themes in a given year: Ice Castles and The Promise. Melissa went on to make Oscar history by performing both of these works in their entirety during the show.
Melissa was nominated for a Grammy Award in 1978 and 1979. She received the Grammy Award in 1982 for Best Female Vocalist for "You Should Hear How She Talks About You" from her Hey Ricky LP, produced by Arif Mardin.
For her acclaimed 1989 album Tribute, Melissa Manchester came full circle, honoring the singers who influenced her. From Garland to Streisand, Piaf to Fitzgerald, Melissa paid a sincere and touching tribute to some remarkable entertainers with this lush collection of classics.
Melissa has combined her acting and singing talents in starring roles in Andrew Lloyd Weber's Song And Dance and Music Of The Night, and in a recurring role in the hit television series "Blossom". She also worked again with Bette Midler, co-starring in the film For The Boys, released by 20th Century Fox.
Most recently, Melissa released her first Christmas album on Angel/EMI Records. The CD, entitled Joy, was hailed by the New York Times as "a heartfelt Christmas album that sounds classic on first listen".
In yet another career first, Melissa has written the musical I Sent A Letter To My Love, based on the acclaimed Bernice Rubens novel of the same name. She performed the leading role in a National Public Radio broadcast premiere in 1998, and a stage production is currently being readied.
Melissa Manchester returned to the stage in March of 1999, when she co-starred with Kelsey Grammer ("Frasier"), in Stephen Sondheim's acclaimed musical Sweeney Todd at The Ahmanson Theater in Los Angeles.
She is currently at work writing her 16th album and celebrating two decades of performing, with appearances scheduled throughout the United States. She has also completed composing and recording the score for Lady And The Tramp II, the sequel to the beloved Walt Disney classic, which was released in February of 2001.
Melissa Manchester recently received the Governor's Award from the National Academy of Recording Arts and Sciences for her contributions to the music and recording arts.