Tom Wopat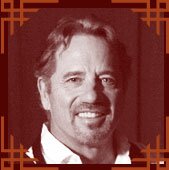 TOM WOPAT first came to public attention in the late '70s as the freewheeling Luke Duke on the legendary TV series "The Dukes of Hazzard." But his background as a classically trained vocalist is a far cry from the car crashes and simple humor that gave the series a seven-year run. In fact, Wopat is that rare renaissance performer equally adept at music, stage and screen - a singer who can truly act and an actor who can truly sing.
Born on a small dairy farm in Wisconsin, Wopat began singing and dancing in school musicals when he was 12 years old. He studied music at the University of Wisconsin and began his acting career in productions of West Side Story, Jesus Christ Superstar and South Pacific.
Within weeks of his arrival in New York in 1977, Wopat appeared off-Broadway in the hit musical, A Bistro Car on the CNR, later assuming the title role of The Robber Bridegroom at Ford's Theater in Washington, D.C. Upon his return to New York, Wopat made his Broadway debut in Cy Coleman's I Love My Wife and followed that by starring as Curly in an off-Broadway production of Oklahoma! After starring in "Dukes" from 1978 to 1985, Wopat resumed his theatrical career in 1986 with Carousel at the Kennedy Center. Returning to New York in the early '90s, he starred in the Tony® Award-winning musicals City of Angels and Guys and Dolls. In February of 1999, Wopat created the role of Frank Butler to Bernadette Peters' Annie in the Broadway revival of Annie Get Your Gun, garnering a Tony nomination, and spawning a nine-month United States tour of the show. Wopat has also appeared with the Cincinnati Symphony and the Los Angeles Philharmonic in programs featuring the music of Broadway. Other Wopat screen roles include parts in TV movies, a leading role in "Cybill" (CBS), and a recurring role in "Home Improvement" (ABC) in 1998.
Wopat recorded The Still of the Night, his debut for Angel / Blue Note Records in October of 2000. Primarily known as an actor until that time, the project revealed a new dimension of Wopat's talent. The star of TV and Broadway had effortlessly reinvented a set of beautiful standards in a smooth, intimate and sexy style, reminiscent of the great crooners of the '40s and '50s. The idea was to keep it simple and romantic with vocal performances that are intimate and conversational. Upon completion of the record, Tom embarked on a series of similarly intimate live shows, bringing his smooth voice and natural stage presence to audiences throughout the United States and Europe.
In February of 2005, Wopat released an album in tribute of the great composer and songwriter Harold Arlen. Released on the eve of Arlen's 100th birthday, the album highlights Arlen's vast body of work, including legendary standards like "Over the Rainbow" and "One For My Baby" and lesser-known yet intimate works like "Come Rain or Come Shine." Produced by jazzman Ben Sidran, whose credits include Mose Alison and Steve Miller, the record's energy is a distinct mix of the spirit of both music and theatre; a spirit that binds Wopat and Arlen together in a unique musical kinship.