Bucky Pizzarelli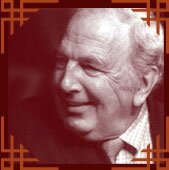 JOHN "BUCKY" PIZZARELLI was born in Paterson, New Jersey, on January 9, 1926. He was educated at Central High School in Paterson, NJ. His uncles, Peter and Bob Domenick, both musicians, and both raised in Paterson, NJ, taught Bucky the guitar.
His career spans the years from the Vaughn Monroe Orchestra, 1943. [Interrupted for army duty, serving in Europe and Asia, then back to the orchestra 1946-1952] to the White House concerts with Benny Goodman, Frank Sinatra, and Claude "Fiddler" Williams.
He was a staff musician with NBC and ABC, appearances at Carnegie Hall with Les Paul and George Barnes and recently with Skitch Henderson and the NY Pops. He also appeared with the Indianapolis, Rochester, and Syracuse Symphonies, and the Palm Beach Pops.
He has toured the world with Benny Goodman, Zoot Sims, Benny Carter, Barney Kessel and Charlie Byrd to name a few. In addition to his solo albums, most notably April Kisses, One Morning in May and Flashes on Arbors Records, he has recorded with Howard Alden, George Barnes, Eddie Daniels, Zoot Sims, Joe Venuti, Bud Freeman, Slam Stewart, Butch Miles, John Bunch, Stephane Grappelli and his son John Pizzarelli.
He served on the faculty of William Paterson University, Wayne, NJ [1971-1988], and has played jazz festivals all over the world.
2002 - Received the Lifetime Achievement Award- Manhattan Association of Cabarets
2003 - Received 2 Honorary Doctor of Music degrees
1 Hamilton College, Clinton, NY
2

2005 - Elected to the Jazz Wall of Fame by ASCAP, American Society of Composers and Publishers