Tom Postilio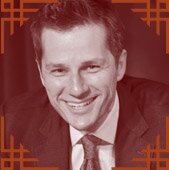 Tom Postilio has been hailed as one of today's outstanding vocalists and preeminent torchbearers of the American popular songbook. For 18 months, Tom starred in the hit Off-Broadway musical revue, "Our Sinatra." In a feature story on CNN's Showbiz Today, reporter Bill Tush said, "The Sinatra torch is being passed on... Tom Postilio has found his own voice...he's drawing raves!"
At the age of 20, Tom was invited to tour internationally for a year as the featured vocalist with the Glenn Miller Orchestra. The tour included concerts throughout Europe, Asia and the U.S., culminating in a performance before 18,000 people at the Hollywood Bowl on a bill with the Tommy Dorsey and Count Basie Orchestras.
Tom's success catapulted with his auspicious night club debut in Manhattan. For two consecutive years at Tavern on the Green's Chestnut Room, he broke attendance records. In 1996, he was honored by the Manhattan Association of Cabarets and Clubs (MAC) for Outstanding New York debut and received the BACK STAGE Bistro award for Outstanding Vocalist that same year.
Mr. Postilio has had two highly successful engagements at the Oak Room in New York's legendary Algonquin Hotel. Reviewing the Oak Room engagement, music critic Stephen Holden wrote in THE NEW YORK TIMES, "Mr. Postilio has a smooth, rich crooning voice that sends out an emotional current... handsome and charming with good taste in material... he knows how to swing."
Tom has performed throughout the country in theaters and nightclubs, from sold-out shows at San Francisco's Plush Room to the renowned Westbury Music Fair in Westbury, Long Island. Mr. Postilio has drawn rave reviews with some of the nation's top symphony orchestras, including the Honolulu Symphony, where he performed at their 100th Anniversary Gala. Following his three-night engagement with the Delaware Symphony at the Grand Opera House in Wilmington, THE NEWS JOURNAL said, "Mr. Postilio barely had to walk on stage to pull the crowd into the palm of his hand, which is where they stayed as he brought song after song to life."
Mr. Postilio's television appearances include NBC-TV's "Today" show where he performed live from Rockefeller Plaza. NBC-TV's "Today in New York" said, "Get ready to swoon. He's a sensation who's packing them in!" Mr. Postilio was a featured guest on PBS' Great Performances, "Sinatra: The Very Good Years" and other television appearances include profiles on the BBC News and ShowBiz Today's, "On The Shelf" (CNN).
Mr. Postilio's recordings include: What Matters Most (Elba,) featuring full orchestra, and Dream (DRG,) both arranged and conducted by John Oddo. Following the release of Dream, BILLBOARD profiled Tom saying: "Dream finds the young vocalist affirming his position of prominence as an interpreter of the classic American songbook and swing music from the big-band era." The recordings include classic American standards by the likes of Cole Porter, Johnny Mercer, Irving Berlin and Hoagy Carmichael, among many others. His satiny rendition of "I Won't Believe My Eyes" was the first-ever recording of the contemporary standard by Alan & Marilyn Bergman and Johnny Mandel.