Cy Coleman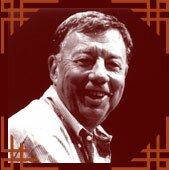 "CY COLEMAN is a permanent gem in Broadway's musical crown", said Clive Barnes in the New York Post, and as a gem is multi-faceted, so is Cy Coleman, the man. He is one of the most versatile and influential craftsmen in the music industry today. His successes span not only numerous Broadway shows, but motion pictures, recordings, television and the concert stage.
Mr. Coleman was represented on Broadway as composer and co-producer of the triple Tony Award winning musical, Barnum, starring Jim Dale, for which he also received two 1981 Grammy Nominations - not only as composer, but as the producer of the Original Cast Album on Columbia Records.
His attainments in this field are numerous, having composed the scores and produced the cast albums of the Broadway shows On The Twentieth Century, a musical version of the famous Carole Lombard-John Barrymore film of the 30's, which won five Tony Awards including Coleman's for Best Score, produced on Columbia Records; and, I Love My Wife unanimously acclaimed by critics for its charm and innovative style, winning the Drama Desk Award for Best Score, cast album produced on Atlantic Records. I Love My Wife has also delighted audiences throughout the world, with productions appearing in London, England; Madrid, Spain; South Africa, Japan, Argentina, Venezuela, the Netherlands, Greece, and all four Scandinavian countries; and enjoyed a great success on a cross-country tour with Tom and Dick Smothers.
Mr. Coleman's past Broadway hits include Seesaw starring Michele Lee, Ken Howard and Tommy Tune, Sweet Charity starring Gwen Verdon, Little Me starring Sid Caesar and Wildcat starring Lucille Ball. Many of the songs from these shows, such as "If My Friends Could See Me Now", " Big Spender", "Hey Look Me Over", "Real Live Girl", "I've Got Your Number", "It's Not Where You Start", "Nobody Does It Like Me", and many others, have become familiar standards. The lively "Hey Look Me Over" has been used in political campaigns across the country and as a theme song for towns, colleges and universities. Coleman's song "The Colors Of My Life", from the musical Barnum has received the Best Song of the 1980 Theatrical Season Award from the National Music Publisher's Association.
Cy Coleman's contributions to the musical world continue into the popular field of music with such favorites as "Witchcraft", "The Best Is Yet To Come", "Firefly", "Hey There Good Times", "The Rhythm Of Life", "I'm A Brass Band", "Where Am I Going", "There's Gotta Be Something Better Than This", "Then Was Then And Now Is Now", "Sweet Pussycat", "When In Rome," "I Walk A Little Faster", "Why Try To Change Me Now", "It Amazes Me", "The Playboy's Theme", "I'm Gonna Laugh You Out of My Life", "The Rules Of The Road", "On The Other Side Of The Tracks" and "Ya Turn Me On Baby" which have been recorded by such illustrious artists as Frank Sinatra, Barbra Streisand, Judy Garland, Peggy Lee, Tony Bennett, Louis Armstrong, Nancy Wilson, Robert Goulet, Shirley Bassey, Steve Lawrence, Eydie Gorme, Jerry Vale, Perry Como, Pearl Bailey, Ella Fitzgerald, Dionne Warwick, Nat King Cole, Johnny Mathis, The Mills Brothers, Andre Kostelanetz, Nina Simone, Bing Crosby, Carmen McRae, Lou Rawls, Diana Ross and The Supremes, Lena Horne, Guy Lombardo, Leslie Uggams, Sammy Davis and Liza Minnelli.
The versatile range of his musical contributions also include the world of cabaret where such artists as Mabel Mercer, Bricktop, Bobby Short, Blossom Dearie, Marion McPartland, Sylvia Syms, Jackie & Roy, Julie Wilson, Barbara Cook and many others have made such songs as "Pink Taffeta-Sample Size Ten", "Isn't He Adorable", "Mama's Little Girl", "Little What If", "Ellenville", "The Riviera", "Early Mornin' Blues", "September's Coming", "On Second Thought", "Sometime When You're Lonely" and "Don't Ask A Lady" cabaret standards.
His film credits include Father Goose, starring Cary Grant and Leslie Caron which featured the hit song "Pass Me By". Other films scored by Mr. Coleman include The Art Of Love starring James Garner, Elke Sommer, Dick Van Dyke, Angie Dickinson and Ethel Merman; The Heartbreak Kid with Charles Grodin and Eddie Albert; Sweet Charity starring Shirley MacLaine, Sammy Davis and Chita Rivera, for which he received an Oscar Nomination; and the Larry Gelbart film Blame It On Rio for which he wrote the title song and featured song "I Must Be Doing Something Right" with lyricist Sheldon Harnick. He scored the Sidney Lumet films Garbo Talks, Power and Family Business.
Cy Coleman has had a spectacular association with Shirley MacLaine. In 1974 he conceived and wrote with Robert Wells her TV special, "If They Could See Me Now" for which he won two Emmy Awards, and also produced her 1976 musical, "Gypsy In My Soul". Coleman won an Emmy for Best Musical Show in the latter and it brought Ms. MacLaine an Emmy of her own - the first major award of her illustrious career. Mr. Coleman also conceived the entire original musical format for Ms. MacLaine's first record-breaking personal appearances in clubs throughout the United States and Europe.
Cy Coleman came to music early in life, having performed at the piano in Steinway Hall, Town Hall, Carnegie Hall in New York City between the ages of six and nine. Along with numerous television appearances, he has played in major clubs and theatres throughout the country, and has appeared as guest soloist with many of the major symphonies in the U.S. and Canada, playing an original work, "The Coleman Collection", based on his own compositions. His brilliance at the keyboard has met with critical acclaim in all of these sold-out performances.
He is also known throughout the world as a jazz musician extraordinaire. He has made several recordings with his Cy Coleman Jazz Trio; the most recent being the Cy Coleman Jazz album of Barnum. He has made over a dozen albums throughout the years on Columbia, Capitol, MGM, Decca, London and RCA. Many artists such as Tony Bennett, Peggy Lee, Bobby Short, Jackie & Roy, Randy Graff and others have devoted entire albums to the music of Cy Coleman, The most recent being Julie Wilson Sings Cy Coleman.
Mr. Coleman's versatility in the world of music continues beyond the creative aspects of composition and performing. He is President of Notable Music Company, Inc., a music publishing firm which represents him as well as other composers. He is an elected member to the Board Of Directors of ASCAP and at present serves as the Vice President of ASCAP. He has served as a Governor of the Television Academy, and of the Dramatists Guild Council, and is a Member of the New York League of Theatres and Producers.
Mr. Coleman's hit musical, City of Angels, garnered 6 Tony's including Best Musical and Best Score, 1989/90. In London's 1993 Theatre Season, City Of Angels swept the major awards winning The Olivier, The Evening Standard and The London Critics Awards for Best Musical. The Will Rogers Follies won 6 Tony's including Best Musical and Best Score, 1990/91. He also received 2 Grammy Awards for the Best Musical Show Album for The Will Rogers Follies as Record Producer and Composer. The 1997 season brought the much acclaimed and multi-award Winning musical, The Life with collaborators Ira Gasman and David Newman which Cy also co-wrote and co-produced. In addition to producing the Broadway Cast Album of The Life, Cy conceived and produced Music From "The Life" featuring the talents of George Burns, Leslie Gore, Jennifer Holliday, Jack Jones, Liza Minnelli, Billy Preston, Lou Rawls, Bobby Short, Billy Stritch, Joe Williams and Cy Coleman. Cy was last represented on Broadway with the 1998 revival of Little Me staring Martin Short and Faith Prince and the York Theatre's 1999 production of Exactly Like You with collaborator A.E. Hotchner. In October of 2001, the premier of the new Coleman musical, Grace opened in Amsterdam, The Netherlands for an extended run.
Cy Coleman is the recipient of the LaGuardia Memorial Award for outstanding Achievement in the Field of Music, was a member of Governor Carey's Advisory Committee on Music for the state of New York, received a special citation from former New York City Mayor, John V. Lindsay for Outstanding Contribution to the Culture of New York City, received the New York University Annual Award for Creative Leadership in the Music Business Industry and the Israel Cultural Award for 1981.
In addition, Mr. Coleman is member of the Songwriters Hall Of Fame and the Theatre Hall Of Fame, has received the President's Medal from LaSalle University, the Coconut Grove Playhouse Lifetime Achievement in Theatre Award and the Irvin Feld Humanitarian Award in association with the National Conference of Christians and Jews. In 1994 he received a Doctorate in Music from Long Island University and in 2000 received a Doctorate in Humane Letters from Hofstra University. In recent years, he has received the Johnny Mercer Award from the Songwriters Hall of Fame, the Oscar Hammerstein Award and in 1998 the National Music Publishers Association President's Lifetime Achievement Award and the National Music Foundation's Legend Award.
In June of 1998 Cy produced the star studded and much acclaimed concert production of Sweet Charity at Lincoln Center for AMFAR. In 1999 at the Royal Albert Hall in London he was awarded The Opera Society's British Lifetime Achievement For Musical Theatre. In 2000 Cy was honored with the Achievement in the Arts Award from Northwood University, Guild Hall's Academy of the Arts Lifetime Achievement Award in Performing Arts and the ASCAP Foundation Richard Rodgers Award. In 2001 Cy received the Dramatist Guild's Frederick Loewe Award in recognition for a body of work and contributions to the musical theatre.
In January of 2002, Cy appeared at Carnegie Hall with Skitch Henderson and the New York Pops in an evening of his "showstoppers" with various guest artists and the debut of his new album, It Started With A Dream. On May 17, 2002 at the John F. Kennedy Center for the Performing Arts, Cy's work with lyricists Alan and Marilyn Bergman debuted with The World Premiere of Songs for a New Millennium Portraits in Jazz - A Gallery of Songs and in November of 2003, newly titled Like Jazz, opened at the Mark Taper Forum in Los Angeles to rave reviews on it's way to Broadway. In 2003 he received the Applause Award for Creative Achievement from the Friars. Including the aforementioned, Mr. Coleman has received three Tony Awards, twelve Tony nominations, five Drama Desk Awards, 3 Grammy Awards, fifteen Grammy nominations, three Emmy Awards, six Emmy nominations and an Academy Award nomination.