Tony Danza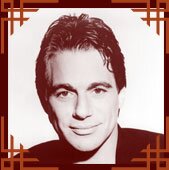 Perhaps best known for his loveable sitcom personas, TONY DANZA is indisputably one of America's most popular performers. Having starred on some of television's most beloved and long-running series, Danza has also established himself as a veritable stage and screen star, as well as a respected producer.
Currently, Danza is touring with his newest version of his song and dance show and making stops in Texas, Ohio, Michigan, West Virginia, Vegas, California, Florida and numerous other locations. Following that, Danza hits Westbury Music Fair and the Mohegan Sun Resort in Connecticut and will continue his tour through the year. Danza will be co-headlining with Don Rickles on a national tour as well.
Danza released his debut album The House I Live In last year. The album, which puts Danza on the map as a viable and talented recording artist, includes his well-received single of the same name and which Billboard Magazine named as the adult contemporary pick of the week. Danza performed the title song live for the first time at the PBS Broadcast of the National Memorial Day Concert in Washington, D.C. last year. The song was originally performed by Frank Sinatra and featured in a 1945 Academy award winning short film. A longtime fan of the song, Danza calls "The House I Live In" one of America's greatest songs. "It speaks of who we are and what we hold dear," said Danza.
Along with the title song, the album includes Danza's own unique and exciting versions of many of the classics he grew up with and loved, including "That's All," "Pennies from Heaven," "Goodnight My Love," "I'll Be Seeing You" and a compelling version of "Little Child" (Daddy Dear), sung with his 9 year old daughter, Emily. Produced by Danza's record company, "Keep Punchin' Music," The House I Live In is distributed through Sin-Drome Music Force. The album is produced by John Madara, who wrote and produced such mega hits and legendary classics as "At The Hop," "Rock and Roll Is Here To Stay," "You Don't Own Me," and "1-2-3" to name a few. Worldwide sales of Madara's songs and productions have reached over 200 million records and have appeared on some of the biggest grossing albums of all time including Woodstock, Grease and Dirty Dancing. The album was arranged and conducted by the famed Artie Butler, who has over 200 hit records to his credit including work with such artists as Barry Manilow, Louis Armstrong, Joe Cocker, Gladys Knight and the Pips, Neil Diamond and Neil Sedaka.
Recorded in Capitol Records' famous Studio A, the album also features the work of a stellar group of musicians, including Albie Burke, Rick Babtist, Warren Luening, Alan Kaplan, Tom Ranier, Thom Rotella and Chuck Berghofer.
Recently, Danza was seen playing attorney, Joe Celano, on the CBS dramatic series, "Family Law" opposite a stellar ensemble cast that includes Kathleen Quinlan, Chris McDonald and Dixie Carter.
Danza received critical acclaim for his portrayal of 'Rocky the bartender' in the Broadway revival of Eugene O'Neill's The Iceman Cometh opposite Kevin Spacey in its much anticipated return to Broadway at the Brooks Atkinson Theater. Prior to that, Danza made his Broadway debut in Arthur Miller's Tony award winning play A View From The Bridge.
Danza received an Emmy-nomination for his performance on David E. Kelley's award-winning series "The Practice" in which he portrayed 'Tommy Silva,' a shrewd, charismatic and street-smart attorney who fashioned himself a "man of the people."
Born and raised in Brooklyn, Danza received a wrestling scholarship to the University of Dubuque in Iowa, where he earned a Bachelor's degree in History Education. Following college, he was discovered by producer Stu Sheslow at a boxing gymnasium in New York. Sheslow's discovery led producer James Brooks to cast Danza in the critically acclaimed series "Taxi," earning him a place in television history. Following his five-year run on "Taxi," Danza starred in the ABC comedy series "Who's the Boss?" for eight seasons and also directed multiple episodes.
On the small screen, Danza's credits include a critically applauded performance opposite George C. Scott and Jack Lemmon in Showtime's remake of the film classic 12 Angry Men directed by William Friedkin. Danza was also recently seen in the Disney/ABC television movies "The Garbage Picking Field Goal Kicking Philadelphia Phenomenon" and "Noah." He also starred in the ABC comedy series "Hudson Street" and NBC's "The Tony Danza Show" both for which he also served as executive producer.
Danza's other television credits include starring in the HBO feature-film, The Girl Gets Moe with Michael Madsen; Showtime's Northshore Fish, co-starring Peter Riegert and Mercedes Ruehl; and the CBS television movie Deadly Whispers opposite Pamela Reed.
On the big screen, Danza starred in Walt Disney's Angels in the Outfield with Danny Glover; She's Out Of Control, Frank Rainore's action-drama A Brooklyn State of Mind with Vincent Spano, Danny Aiello and Maria Grazia Cucinotta; an independent film for Josh Evans entitled Gangster Glam which co-starred William McNamara, Frank Whaley and Natasha Wagner; and Nick Gomez's Illtown with Michael Rapaport and Lili Taylor.
Danza also wrote, directed and starred in the short film inspired by personal events entitled Mama Mia. For his theatrical debut in Wrong Turn at Lungfish, Danza earned an Outer Critic's Circle Award nomination.
Realizing a dream, Danza continues to garner accolades performing his song and dance stage show, which he debuted in Atlantic City to sold-out audiences in 1995. He has since played engagements on the legendary Las Vegas strip, at New York's famed Rainbow and Stars as well as many other major venues across the country. In 1998, Danza had the honor of hosting with the national symphony orchestra at "A Capital Fourth," a national Fourth of July concert broadcast live on PBS from the west lawn of the U.S. Capital in front of 400,000 people. The thespian also recently made a stop at New York's famed Carnegie Hall to perform for Skitch Henderson's 80th birthday. In 2001, Danza hosted the "Miss America Pageant" in Atlantic City. He was last seen hosting the 2003 "Peoples Choice Awards" for national television.
With the formation of his production company, Katie Face Productions, Danza is actively involved in all forms of television, including production of the highly rated specials "Before They Were Stars."