Melinda Doolittle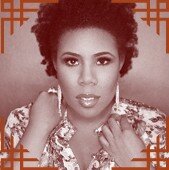 Melinda Doolittle, who became a household name on season six of American Idol, has continued to thrill; first, with her critically acclaimed debut album, Coming Back to You, and now with the release of her first book, Beyond Me.
Melinda truly believes that her own success and personal joy are directly proportional to her investment in encouraging and nurturing others. This theme is at the heart of her new book, Beyond Me, where Melinda shares poignant, often humorous stories, revealing life lessons and giving practical guidance to overcome personal obstacles and achieve the next level in any area of life.
Coming Back to You, which garnered rave reviews from critics, including The New York Times which hailed Melinda as one of the most 'phenomenally gifted' in years, is a torch-passing musical revelation worthy of the R&B immortals - Gladys Knight, Aretha Franklin, Tina Turner – with Melinda emerging as our most authentic new ambassador of R&B. Its retro-soul feel, live instruments, positive lyrics and powerhouse vocals remind the listener of why they fell in love with music.
Raised in St. Louis, MO and Tulsa, OK, Melinda studied music at Belmont University in the storied music citadel of Nashville. She would eventually perfect her craft as a back-up singer for stars such as Michael McDonald and Aaron Neville slowly building the necessary vocal confidence to tackle the challenges that lie ahead. Since her time on Idol and her transition into the spotlight, Melinda has wowed audiences everywhere with her 'big voice' and 'soulful' performances, from the White House to the Musicians Hall of Fame, from the Kennedy Center to the Today Show.
Only her spirit outshines her musical accomplishments, as she dedicates much of her time to working with numerous charities, especially those that center on improving the lives of children; including the Vanderbilt Children's Hospital, Ronald McDonald House and The League, which promotes involvement in community service among children. She also works extensively with Malaria No More, and has traveled to Africa twice, once as a presidential delegate and once with former First Lady Laura Bush, bringing awareness to the preventable disease that takes the lives of over 1 million children under the age of five, every year.
For more information on Melinda visit www.MelindaDoolittle.com