Marty Allen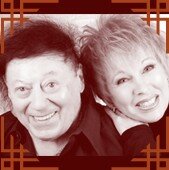 MARTY ALLEN is among the last generation of the old Vegas style performers (Frank Sinatra, Sammy Davis Jr., Dean Martin, and Nat ?King? Cole). We will never see a group of entertainers like these again. To experience his show is to be able to experience the way it was in Las Vegas. When the Ed Sullivan Show was at its prime you could find the likes of Marty Allen and his then straight man, Steve Rossi, as regulars on this popular prime time show. Unlike most performers, Marty is one that has stood the test of time and he ?enjoys every minute of it!? Throughout the 1970?s and into the 80?s, Marty made hundreds of TV appearances ? I went up and down the dial ... I did all the talk shows and even became a regular on Hollywood squares.? Says Allen. With just as much pizazz as he possessed thirty years ago, you can catch Marty and his infamous ?Hello Dere? along with his lovely partner Karon Kate Blackwell belting out "I'm Proud to be an American" and her sultry ? Wedding Vows? song in casino showrooms from coast-to-coast, and on cruise ships.
Marty is one of those old but new again performers that are bombarding the showrooms at Vegas and national casinos. It?s amazing to see a man who was part of the few great comedy teams that graced the television screen still perform today. Karon Kate Blackwell is the other half of this outstanding duo. She is known for her Jerry Lee Lewis- style piano skills and her vast musical abilities. As a vocalist she can glide effortlessly from rhythm and blues to country, gospel or to a ballad. Her range of singing is incomparable to most. ?I heard her sing and it knocked me out? commented Marty. Her popular "Wedding Vows" song is such a hit at every show, that they sell the sheet music after each performance. As a humanitarian, all the proceeds from her CD?s and sheet music are given to the Child Haven charity. Besides her superb singing abilities, ?She is a phenomenalstraight women. ?Karon can hold her own with some of the greatest people,? says Marty, her partner of twenty-six years.
And here they are and as strong as ever. One thing that they pride themselves on is that they do not use profanity of vulgarity in their shows whatsoever. They have proven over and over again that you don?t need to use profanity in every sentence to make an audience laugh. It is their clean and humorous routines that have gotten Marty inducted into the Casino Legends Hall of fame.
During the 1950s, Marty worked in many of the top nightclubs in the country as opening act for established stars such as Sarah Vaughan, Eydie Gorme and many others, including the legendary Nat "King" Cole. It was during this time that he became part of the great comedy team of Allen & Rossi. That association produced a string of hit comedy albums, dozens of television appearances, including 40 visits to the Ed Sullivan Show, and the theatrical motion picture "The Last Of The Secret Agents." Eventually, Marty decided to try his hand at some straight dramatic roles. His debut as a serious actor came on "The Big Valley" TV series. Marty appeared in several other dramatic productions, including the TV movie "Mister Jerico," and "The Ballad of Billie Blue" and a Rod Serling "Night Gallery" segment.
Throughout the 1970s and into the'80s, Marty made hundreds of TV appearances. "I went up and down the dial. I did all the talk shows and even became a regular on 'Hollywood Squares." He also appeared on "The Circus Of The Stars," "Password" and many other game shows plus 10 movies for television. " They used to call me 'the darling of daytime television.' I did everything except 'Sermonette.'" It was during this time he met the brilliantly talented Karon Kate Blackwell. The two began performing together, combining Karon's music and Marty's comedy. And the rest is history.