Deborah Lippmann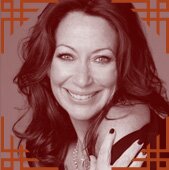 From Vogue, InStyle, W, Vanity Fair and Italian Vogue to Versace, Valentino, Balenciaga, Donna Karan, and Zac Posen?Deborah Lippmann is the go-to manicurist for the most fashionable magazines and the most renowned fashion houses. And her eponymous line of lacquers and treatments for nails, hands and feet is as coveted as her incredible talent.
Deborah?s success as one of the most sought-after manicurists in the world, as well as an innovative entrepreneur, is due in part to her passion for music. With dreams of becoming a jazz singer, Deborah belted out sultry tunes in smoky clubs by night, and worked various jobs by day. After a failed stint as a waitress, Deborah enrolled in cosmetology school, where she discovered a hidden talent?nails.
Living in Arizona at the time, her manicure chair quickly became a favorite of Phoenix socialites. Setting her sights on something bigger, Deborah headed to New York City. After working her magic on the hands of an Allure magazine editor, Deborah?s career took off. Dubbed ?one of the best manicurists in the country? by Allure and a ?mega manicurist? by Vogue, Deborah found herself busier than ever, booking magazine shoot after magazine shoot and celebrity after celebrity.
Among her increasing roster of famous clients was Mariah Carey. For the 1998 Academy Awards, Deborah mixed a special nail color for the singer to complement her dress. They called the color ?Satin Doll? for its shimmering beige shade. It was at that exact moment the Deborah Lippmann Collection was born.
Now an assortment of over 45 longwearing shades, along with specialty treatments for nails, hands and feet, the Deborah Lippmann Collection is frequently featured in top magazines, spotted backstage at fashion shows and painted on the tips of the world?s most notable women. Kate Winslet, Reese Witherspoon, Renee Zellweger and Penelope Cruz were all manicured by Deborah and wore nail polish from her collection when they accepted their Oscar. Recently honored as Nail Visionary at the 2010 Cosmoprof North America, the beauty industry?s most respected trade show, Deborah?s career continues to soar. Yet through all of her successes working with A-list celebrities, and the fashion and beauty elite, she?s never lost sight of her passions: polish master and business entrepreneur by day, and songstress by night.