Crystal Gayle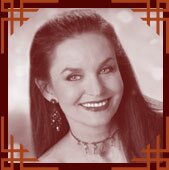 "Before country was 'cool,' Crystal was 'class'..." Never has one reviewer captured a platinum clad, Grammy Award winning career so beautifully in so few words.
CRYSTAL GAYLE encapsulates everything the dazzling qualities of her name implies - although that name came to her in quite an unusual fashion. "Crystal" came at the suggestion of Brenda Gayle Webb's older sister, Loretta Lynn - who knowing there was already a 'Brenda Lee' currently successful in the music industry - suggested her younger sibling adopt the name 'Crystal' when she began recording.
Once renamed, her musical boundaries have since been seemingly limitless-as proven by her latest much anticipated project - All My Tomorrows - a mood influenced collection of American standards. Songs such as "Cry Me A River," "Sentimental Journey," "It Had To Be You," and "Smile" somehow reach the heights their songwriter's must have dreamed of when piped through the beautiful chords of Crystal Gayle. "These are songs any artist loves to sing," said Crystal in a recent interview. "They've endured to become timeless."
Strange to think of anyone as young and vibrant as the artist in question as a "timeless classic" herself - but that indeed describes the course Crystal Gayle's career has taken.
Her earliest roots in country music led to what was at that time in the industry an unusual turn of events: Crystal's success wave engineered a seamless crossover to mainstream, blazing a trail that artists to follow, such as Shania Twain and Faith Hill, could only hope to equal in caliber and class.
In the mid 70's, Crystal was the focal point of her own one hour prime time special on CBS television - a special that earned the glowing praise of viewers and critics alike. Chic, hip, and cool with a romantic mane of hair that swept around her ankles, in one evening of television Crystal Gayle moved country music to the highest platform it had yet reached in the eyes of the viewing and listening nation.
The blue eyed beauty from the Appalachian coal mining town of Paintsville, Kentucky would never again linger in the shadow of being Loretta's baby sister. Drop dead beautiful and dressed in designer threads, Crystal took country music to town on her arm in the 70's and introduced it to mainstream audiences.
The result was a career crossover that's still produces beautiful results - such as those captured in the grooves of All My Tomorrows.
But in the beginning...Country, folk, pop, rock 'n roll, Broadway show tunes, gospel...all found equal place in her heart, growing up as the youngest of eight children. Like sister Loretta Crystal too was a "coal miners daughter" before she was a platinum-selling singer and a worldclass entertainer.
While still in school, she signed her first recording contact. Her debut single, "I've Cried The Blue Right Out Of My Eyes," was written by Loretta (already a star) and reached the Top 20 on the national country music charts. Three more singles were released over the next three years - all making an impact with radio and listeners.
What next emerged was uniquely Crystal. Her warm, resonant vocal styling, individual as a fingerprint, captured the imagination and attention of audiences not usually tuned in and turned on by country music. There was an undeniable sophistication and a beguiling charm about her look and her voice that was a memorable imprint on every audience - every listener.
Her first album project began a roll out of smash singles to come. "Wrong Road Again," (her first of many hit singles with producer Allen Reynolds) became her debut Top 10 record. "I'll Get Over You" became her first #1 single. By her fourth album, We Must Believe In Magic, Crystal Gayle became the first female artist in country music history to achieve platinum album sales. Driving the engine of the album was the song that was to become her enduring career signature song to date: "Don't It Make My Brown Eyes Blue."
"Brown Eyes" opened the world's eyes to Crystal Gayle. She became a household name in homes, grand and small, from Louisville to Leningrad.
The glamour and the mystique of the Crystal Gayle phenomena made her an instantly "in demand" artist. From symphony halls to Carnegie Hall, from the best kept stages in Las Vegas to the prestige of the London Palladium, one word - "Crystal" - crossed musical genres and oceans.
Crystal globe hopped, and was seen in all the best camera lenses. Her CBS prime time special was followed by an equally groundbreaking HBO concert special viewed by millions. She appeared in Bob Hope's historic NBC-TV Special, "On The Road To China." She was seen hosting the "American Music Awards," the "Academy Of Country Music Awards," and her third network special, "A Crystal Christmas From Sweden." She swept through tours - and repeat tours - of the U.S., Japan, England, Canada, Ireland, Germany, Spain, Sweden, Finland, Holland, Australia and the Far East.
In the wake, her hit list of platinum and gold record sales was to be matched only by her awards and accolades. CMA's "Female Vocalist Of The Year," for two consecutive years, she became a Grammy Award Winner for "Best Female Vocal Performance," thanks to her beloved "Brown Eyes" - a song that she today admits she has never grown tired of singing. Crystal swept the Academy Of Country Music Awards for three of their "Top Female Vocalist" statuettes. As her music and her career path widened to mainstream audiences-so did her accolades. She is the recipient of three "American Music Awards" -voted by the nation as America's "Favorite Female Artist."
Breaking through the unusual genre boundaries faced by most artists has allowed Crystal Gayle a beautiful advantage: doing projects close to her heart - just for the sheer love of the music in question. One of the most meaningful was Crystal Gayle Sings The Heart And Soul Of Hoagy Carmichael, a stunning, critically acclaimed collection of 15 of the great composer's favorite classics. "One of my personal career highlights was getting to meet and sing with Hoagy on a television special," Crystal recalls. Crystal not only breathed new life into the Carmichael classics, but produced a "must have" album of her career that included such immortals as "Stardust," and "Two Sleepy People."
Success swept around her as gracefully as her trademarked long hair. Her inspirational album, Someday, was nominated for a Grammy. With the advent of the new millennium, Crystal recorded In My Arms, an enduring collection of children's lullabies. The project was an outgrowth of her love for the littlest of listeners, and of her visit to "Sesame Street" to sing with Big Bird to a new generation of music lovers.
Always gracious and generous with her time and talents, Crystal has been awarded the coveted "Celebration of Light Award" in recognition of her myriad humanitarian efforts - among them the Make-A-Wish Foundation (for whom she has recorded the official theme song) and the Arthritis Foundation, for whom she has served as telethon co-host for several years. Fittingly, the "Celebration of Light Award" was a presentation in Waterford Crystal.
One of the most fitting honors in her career came in 1999 when "Don't It Make My Brown Eyes Blue" was recognized by ASCAP as one being one of the ten most performed songs of the 20th century.
At home in Nashville when not touring, Crystal continues to make the world a little more beautiful just by her presence. Her upscale boutique, "Crystal's" is one of the cities premiere destinations for the most beautiful gifts and finest jewelry. Her two children - daughter Catherine and son Chris - and her husband - Bill Gatzimos are her admitted heartbeat.
Like fine wine...time has been nothing but kind to Crystal Gayle.