Lampkin Music Group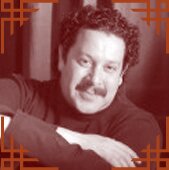 LAMPKIN MUSIC GROUP is proud to partner with Feinsteins at the Regency for several shows over the next year.
Lampkin Music Group has produced concerts/cabarets/special events cross country, they include: Carnegie Hall/Weill Hall, Don't Tell Mama's, Apollo Theater, Danny's Skylight Room, Mercury Theater, King Kong Room, Bailiwick Repertory Theater, 88's, North Shore Performing Arts Center, Press Club Chicago, Trio's Restaurant and Jazz Club, Palais Royale, Niles Center, South Bend Regional Museum of Art, South Bend Civic Theater, Morris Performing Arts Center and Vitello's.
In 2006, Lampkin Music Group and MBG Productions, Inc received a "Best Play of the Year" nomination from A.D.A, (Artistic Director Achievement - LA) for Alexandra Billings' autobiographical "Before I Disappear", which ran at the Avery Schreiber Theater for 8 weeks. "Before I Disappear" was also produced in Chicago, Michigan and Off Broadway.
The plethora of musicians/performers LMG has produced/presented, whether in cabaret/concert or in the studio, includes: Montreux Jazz Winner Dan Tepfer, Randy Kelly, R&B Jazz Icon Norman Connors, Tony award winner Hinton Battle, saxophonist Danny Lerman, Alexandra Billings, dance icon Linda Clifford, William Blout, Chicago jazz great Von Freeman, jazz singer Spider Saloff, Broadway/jazz singer Devin Richards, pop singer David Gurland, pop singer Patti Morabito, cabaret singer Tom Michael, arranger/singer Beckie Menzie, jazz singer Cory Jamison, Tony nominee Amy Morton, jazz singer Martha Lorin, Atlantic recording artist Kristen Gustafson, dance diva Suzanne Palmer, songwriter/singer Robin Kay and Broadway/Cabaret star Karen Mason, to name a few.
LMG is well known for hiring the most highly respected musicians in concert accompanying LMG artists or in the recording studio, they include: Larry Gray and Leon Joyce from the Ramsey Lewis Trio, Eric Schneider (Count Basie, Earl Fatha Hines), Bobby Schiff (Ruth Pointer, Peggy Lee, Mel Torme), Darryl Tidaback (Spider Saloff, IUSB educator), violin legend Johnny Frigo and Fareed Hague.
The label, LMGMUSIC, has released/produced recordings of such talents as Grand Auto Theft 1V Broadway/Jazz mainstay vocal talent Devin Richards, Alexandra Billings, Bob Solone, Ester Hana, Tyler Stephenson, Martha Lorin, Robin Kay and Carlo Chapelle.
These CDs have been heard on NPR (reaching number 1 on several stations), DMX radio, Discover Radio (reaching number 1 on the jazz chart), Everything Old is New Again - N.Y, National Dance Pool Chart (reaching the top #25). "Being Alive" the CD debut form Alexandra Billings was in the top 15 CDs on Amazon.com for nine months.
Lampkin Music Group's publicity/promotions branch, Lampkin Publicity Services, has provided promotions/publicity services, they include: "Stealth - a Film by Marlo Bernire", "Hannah Free - A Tracy Baim/Claudia Allen Film", American Idol finalist Leslie Hunt, Devin Richards, Alison Ruble, Alexandra Billings, Spider Saloff, Martha Lorin, saxophonist Danny Lerman, Trio's Jazz Club, singer Patti Morabito, Bailiwick Theater Company, Sacred Fools Theater, Peter Lerner, jazz pianist Bradley Young, singer Tom Michael, Stage Left Theater and from France, The Moutin Reunion Quartet and Montreux Jazz Winner Dan Tepfer.
Lampkin Music Group has been sponsored by CW25 (currently), Shirk's Piano and Organ, Chicago Tribune, Chicago Sun Times, Gay and Lesbian Hall of Fame, International Chicago Film Festival, ESPN and WAUS.
Ralph, the songwriter, has 18 ASCAP awards for his talents as a lyricist, and has been interviewed by Windy City Times, Chicago Tribune, Chicago Reader and the South Bend Tribune.
Lampkin has been called "Producer Extradinaire" by the Chicago Reader; "Cabaret's Guru" by Andrew Patner of WMFT, Chicago and Chicago's "premier cabaret producer" by writer/critic, Jonathan Abarbanel