Ned Fasullo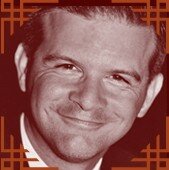 No one singer has embodied the feeling, persona, energy, and stage presence of the great crooners like vocalist Ned Fasullo. His interpretation and delivery of classic American standards are second to none and constantly keep audiences begging for more.
Audiences from coast to coast constantly compare Ned's look and style and phrasing to the Frank Sinatra, Dean Martin and Bobby Darin of the 50's and 60's at their career highs and swingin' best. Whether Ned is performing in a small intimate setting with a few jazz musicians or going all out with his 18 piece big band orchestra, you can bet on a swingin' good time. It is because of his style and natural stage ability that he was chosen in 2003 to be the touring vocalist for the "Salute To Sinatra" show from Florida Pops Entertainment, backed by the Nelson Riddle Orchestra, now directed by Nelson's son Christopher Riddle. Since 2003 Ned has performed to sold out shows all over the country per-forming some of Sinatra's and Riddle's biggest and best arrangements.
In 2006, Ned signed on with the ?Variety Show for America? group which tours the southeast United States recreating a true variety of entertainment for everything from magicians, comedians and Chi-nese acrobats to fronting the house big band for stirring renditions of the hits of Dean Martin and Bobby Darin. More recently he and the Fabulous Big Band Orchestra have performed for Governor Bobby Jin-dal?s Inaugural Ball, Hollydays Preview Gala 2005 and 2009 and count-less other Louisiana galas and fundraisers. In his hometown, he is re-sponsible for performing for the city?s lighting of the tree each holiday season, and donates many hours of performance to charity events.
Ned?s collection of authentic music charts encompass every-thing from Sammy Davis, Jr., Bobby Darin, Tony Bennett, Frank Sinatra and Dean Martin. It?s the authenticity of the performance and the sound of the music that makes his shows so much fun for the audi-ence.
Ned also regularly produces and performs shows with his own band the Fabulous Big Band Orchestra as well as performing in smaller venues with smaller jazz bands. Whether in clubs performing for the public or donating his time and services to local non-profits to raise money through music, Ned is always building a bigger, better show for the fans!
Ned's style of singing, call it swing or call it crooning, is the con-tinuation of the "art" now carried on by other notables such as Harry Connick, Jr., Tony Bennett, Michael Buble' and others. Popular singing of great American standards is one form of entertainment that never loses an audience, and is always in style and Ned is sure to continue to make his mark on audiences around the country for years to come!