Marianne Challis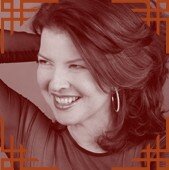 For middle-aged party girl MARIANNE CHALLIS the musical party continues! Critics have hailed her as a "performer of style and substance", "in full command of her craft and always in clarion voice.? She has delighted crowds at the elegant Royal Room in Palm Beach, as well as playing to sold out houses at Playhouse on the Green in Bridgeport, Ct., Laurie Beechman Theater and the deluxe Metropolitan Room here in NYC; culminating in a 2008 Bistro Award for Female Vocalist from BACKSTAGE!
Marianne recorded her first full-length CD, ?Confessions of a Middle-Aged Party Girl?, performed in front of a live audience at Manhattan Beach Recording Studios, which is available nationwide.
Audiences across the country are discovering the "every-woman" quality of her approach: as if your next door neighbor could sing from the depth of her soul, or share the mundane challenges that face the babyboomer generation as they careen toward fifty?. and beyond. With many stunning arrangements by gifted pianist Christopher Marlowe, Marianne has had a musical partner willing to explore the emotional depths of such great writers as Mercer, Rodgers & Hammerstein, Sondheim, and Monk. Before you regain your bearings, however, she will deftly bring you to tears of laughter with her own brand of satirical story-telling and "off-the-cuff eye for the absurd."
Her "prior performance life" was diverse: starring at New York City Opera in South Pacific, Carnegie Hall's "Sondheim: A Musical Salute" and the famed Goodspeed Opera House. She performed leading roles at regional theaters throughout the country as well as touring nationally with the Broadway show, "Side by Side by Sondheim." Marianne spent over two decades appearing with musical theater's biggest stars as well as entertaining some of America's largest corporate entities, such as Sunbeam, Fuji, and IBM.
?[Challis?s shows] become musical productions that warm your heart, tickle your funny bone, and activate your tear ducts?like a party---and the whole audience is invited!?