Diane Marino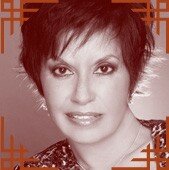 Diane Marino?s latest release entitled ?Just Groovin?? is a collection of re-interpretations of pop standards. Reviewers everywhere agree this CD hits the high notes! This collection is DEFINITELY NOT COVERS! Diane puts her own stamp on familiar songs that is a breath of fresh air. Joining her on this musical journey are guest artists Kirk Whalum, The Rascals' Felix Caveliere, Wycliffe Gordon and Houston Person among others. Great songs can be interpreted in a number of styles and putting those songs in the hands of Diane Marino brings new magic to the songs of The Beach Boys, The Ronettes, Burt Bacharach and The Tymes. This CD will bring back some memories and also create new ones.
Diane's debut release in 2003 "A Sleeping Bee" melded traditional jazz and Latin jazz. Receiving rave reviews and extensive radio play, Diane followed up in 2004 with "On The Street Where You Live" once again tapping into her unique blend of vocals and instrumentals and again appearing in the Top 50 on the National Jazz charts with such notables as Harry Connick Jr, Diana Krall, and Dave Brubeck.
Singer/Pianist Diane Marino was born in Manhattan, NYC. She received her early piano training of classical studies and improvisation from the age of 10. Diane was accepted into NYC's "Famed" High School For The Performing Arts as a classical piano major. She later attended the Mannes College of Music in Manhattan where she studied piano with world-renowned concert pianist Murray Perahia. While working towards her Bachelor of Music degree in piano performance, Diane began singing with small groups in the NYC tri-state area. After graduating from Mannes, she was singing professionally 6 nights a week. It was only natural and a matter of time before she would combine her singing and piano playing skills.
Diane performed solo gigs for several years in the NYC area at the top cabaret rooms Manhattan has to offer including The Oak Room at The Algonquin, The Rainbow Grill and others before teaming up with bassist Frank Marino. The duo formed the nine member Brazilian group, "Som Brasileiro" (Sounds Of Brazil) in 1993 and have performed numerous jazz festivals, venues and concerts sharing the bill with notable artists Tania Maria, Joe Henderson, Dr. John and Pete Escovedo just to name a few.
For more information on Diane Marino visit her Official Website http://www.dianemarino.com/