Taihisha Grant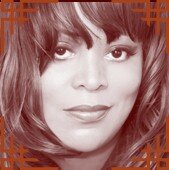 Taihisha's voice grabs you instantly with her simmering whispers one moment and her powerful delivery the next. She brings that infectious soulful bounce straight to your chest with her acid dripped brand of House meets Soul meets Dance. Her performances can evolve from a sultry R&B laced diva to an emotional artist that commands the crowd's attention with one mighty vocal blow.
Growing up in Boston Massachusetts, Taihisha has been singing from an early age. She got her start in the local church and it was very obvious to all that she possessed a tremendous musical gift. Fortunate for her, she was able to perfect her craft under the tutelage of her aunt, Donna Summer. Not only was her aunt an excellent artistic example for her to follow, Taihisha also was able to learn much about the music business by working as Donna?s personal assistant on tour. Taihisha recently was quoted as saying, ?There is no one more established, more professional and who can better connect with an audience than Aunt Donna, I continue to be inspired by her and feel very blessed to have her as my mentor.?
While paying her dues in Bean Town, Taihisha started working as a vocal coach for various recording studios. Then she became a songwriting assistant to the Dance production team Welcome Productions, who have produced and remixed for the likes of Madonna, Cher, Beyonce, RuPaul, Kristine W. She also was a reference vocalist and songwriter for producers Preston Pearson and Scott Cannizzaro at Now or Never Music and started making her way into the New York City music scene. 1996 saw her first international release ?If you Believe? on the NMC Groove Compilation followed by ?Little Things? on Welcome Wax Records the subsequent year. In 1998, she inked a Top Ten on Billboard's Dance Chart called "Anything for Love" for singer Reina. The following year Taihisha appeared on the soundtrack for the record breaking documentary ?Hang the DJ? and also performed her contribution to the soundtrack ?To the Land of Happiness? at the film?s premier at The Cannes Film Festival.
In 2004, Taihisha made the move to the city of bright lights and big dreams, New York. Pounding the pavement working as demo singer, she further honed her songwriting craft. She worked with NYC local Dance DJ/Producer DJ Underberg and also began vocal guesting on a few collaborations with UK based producers.
She has been featured on key compilations developed by DMA magazine and is working with DJ Barry King, Marc Mac, Sterling Void, Erik Rico and is developing a buzz in the dance/pop/soul community.
A recording artist in her own right, Taihisha is currently signed to the legendary Chicago house label, DJ International Records and UK Based dance label FAADA Records and will be unveiling her new live musical experience at ?Feinstein?s at the Regency? in New York City in April 2010.