Sue Matsuki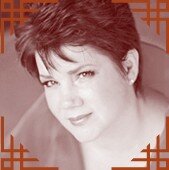 Raised in Waterbury, CT, a 1976 Miss Waterbury, a graduate of the University of Hartford, a 2002 MAC Award Winner for Female Jazz/Pop/R&B Vocalist and 2004 MAC Award Nominee for Duo/Group with her partner for that show, Marcus Simeone, a recipient of the very first annual Julie Wilson Cabaret Performance Award (2005) given by the Mabel Mercer Foundation; the 2006 MAC Award Winner for Special Productions for her sold out 7 week run of 10 Years in the Making with her Musical Director Gregory Toroian (a new show every week for 7 weeks); a 2007 MAC Award Nominee for Female Vocalist, and a 2008 MAC Award Nominee for Duo/Group with her partner for that show Edd Clark and the 2008 MAC Award Winner for Specialty Song (?One Stop Shopping? by Page/Matsuki/Toroian), this 24-year veteran Cabaret/Jazz singer and comedian has played legendary Jazz Clubs: The Village Gate, Birdland, The Iridium, Sweet Rhythm; and Cabarets: The Metropolitan Room, The Laurie Beechman, Town Hall (Cabaret Convention 2005), Arci?s Place, Don?t Tell Mama, 88?s, Judy?s, Danny?s, Jan Wallman?s, The Duplex, The Triad, Caroline?s Comedy Club, Helen?s Hideaway Room and Broadway Baby in New York; The Cosmopolitan Room and Odette?s in New Hope, PA; The Fairbanks Summer Arts Festival in Alaska; The Gardenia Room in Los Angeles; The Standing Room Only Cabaret in Hartford, CT; The Hackensack Cultural Arts Center, Voices for Charity, Trumpets & Le Dome at The Manor in NJ; The Rockland Cultural Arts Center & Neil Berg?s 100 Years of Broadway Series in Nyack & Town Hall in Terrytown, NY; the CabaretFest in Provincetown, MA; Boothsbay Harbor Opera House in Maine and The Four Seasons in Las Vegas, NV. She was named a ?Best of Connecticut? by The Connecticut Magazine and, as such, did a benefit for the March of Dimes sponsored by the magazine in the Foxwood?s Casino room. On Sunday, January 31st she will be making her Feinstein's debut in a brand new show!
Her jazz CD, A NEW TAKE, was nominated for the 2002 MAC Award for Best Female Recording and has been receiving air play across the country and internationally and was recently voted one of the Top 10 Best CDs by Stu Hamstra of www.CabaretHotlineOnLine.com. Her new Christmas CD, Sue & Edd?s FABULOUS Christmas, with Edd Clark was released November 2007. Both may be purchased through: www.cdbaby.com or www.amazon.com or downloaded on itunes©.
Sue was also a Super and ?Diva Double? at the Metropolitan Opera where she has been featured in Moses und Aaron; Tristan und Isolde; Norma; and Il Travatore. She was also invited to sing with the Met chorus in a special presentation of After the Ball by Noel Coward starring the late, great Irene Worth.