Donald Braswell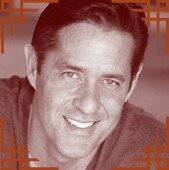 Donald Braswell was born and raised in a quiet country town in south Texas. This fourth child of performing artist parents was already singing at the age of seven in local theatre with his mother. Throughout his teens, Donald became heavily involved in local theatre productions and sought to further his musical aspirations after high school.
Upon graduation from high school, Donald auditioned for and was awarded a scholarship to study at the renowned Juilliard School in New York. Following his college years, Donald was selected as one of the winners of the Liederkranz Foundation Vocal Competition and was also awarded an artist grant from the Licia Albanese-Puccini Foundation International Vocal Competition. As a result of his involvement with the Licia Albanese-Puccini Foundation, Donald was privileged to briefly study with the great Franco Corelli. Donald was also privileged to be a student of Franco Bertacci. To this day he attributes his study of voice to Maestro Bertacci?s technique. Following his studies Donald embarked upon the development of a career as a young premier operatic tenor singing lead roles in regional theatres throughout the United States and Europe. He was just beginning to make huge strides as a young professional into a seasoned veteran and was on the brink of major opportunities when tragedy struck.
During a series of performances in 1995 in the United Kingdom, Donald was hit by a car while riding a bicycle. He suffered severe damage to the soft tissue in his throat and was told by medical professionals that he might not be able to sing or speak normally again. Donald was determined to beat the odds and spent the next few years working diligently to regain the normal use of his voice.
Without a means of survival he and his wife moved away from New York, back to their home state, Texas, to start again. With a great deal of faith, determination, and hard work, Donald has overcome the physical obstacles that he was told he might always have and now makes his way back to the performance stage. He recently placed as one of the Top 5 out of over 300,000 who tried out for the hit television show America?s Got Talent in 2008. Since his success on the show he has once again been catapulted into a performing arts career that is taking him on a new journey performing for audiences everywhere.
?It is God?s job to know when the end is, and He will surely let us know when that time comes. Until then, we are not serving anyone or ourselves if we give up. Keep going, no matter what the odds.? Donald Braswell