Luba Mason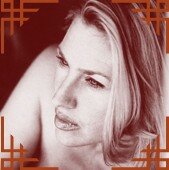 Luba Mason as a Jazz vocalist and wife of Latin superstar Ruben Blades, Luba Mason has embarked on an exquisite journey of the soul with her latest CD, KRAZY LOVE (Sunnyside Records). A rich musical travelogue that explores the arc of modern day relationships and infuses them with Luba's love for the music of Brazil, KRAZY LOVE continues the critically-acclaimed Mason's foray into the realm of contemporary crossover jazz vocals.
"A powerfully emotional song interpreter" (All Music Guide), Mason is blessed with "A celestial voice" (Los Angeles Times) and genuine incandescence that draws unsolicited attraction when she enters a room. It's not simply the tall blonde's Slovak beauty, but her electrifying musical blending of Latin and Jazz rhythms mixed with the raw emotionality of Folk and Pop.
In her new CD, KRAZY LOVE, Luba executes a "cool, Brazilian mood" with an intimate acoustic sound. In addition to co-producing the album, Luba's blossoming writing talents are premiered in 8 original songs alongside two covers, creating a distinctive yet personal sound and style to this unique blend of melodies.
A native New Yorker and first generation American, Luba spent her early youth devoted to training in classical voice, piano and dance. The training paid off with her early acceptance to Circle in the Square Theatre School and New York University's Tisch School of the Arts, straight out of school, Luba was plucked by Tommy Tune to sing and dance on Broadway in the Tony Award-winning, "THE WILL ROGER'S FOLLIES."
She went on to impress director Trevor Nunn, who cast her in the American premiere of "SUNSET BLVD";. but it was director/impresario Des McAnuff who placed Luba front and center as sex bomb Hedy LaRue next to Matthew Broderick's J. Pierpont Finch in the celebrated Broadway revival of "HOW TO SUCCEED IN BUSINESS...". A featured role in Paul Simon's "THE CAPEMAN" preceded Luba's return to center stage as she starred in the Broadway production of "JEKYLL & HYDE" and then, as Velma Kelly opposite Brooke Shields' Roxy Hart in the smash musical, "CHICAGO".
Tapped by Ruben Blades (her cast mate in "THE CAPEMAN") as a guest vocalist for his 2003 Grammy Award-winning CD MUNDO, Luba's seamless segue from the New York stage to the Hollywood scene gave her the chance to tackle dramatic roles in guest-starring parts on LAW & ORDER, NYPD BLUE, and NEW YORK UNDERCOVER, and most recently opposite Jeff Goldblum in the psychic detective series, RAINES.
No stranger to the nightclub circuit, Luba has performed sold-out shows at the famed CATALINA BAR & GRILL, VIBRATO and CINEGRILL in Hollywood. Back in New York, Luba has headlined at BIRDLAND, BLUE NOTE and B.B.KINGS. REGATTABAR in Boston; BLUES ALLEY in Washington D.C. and YOSHI'S in Northern California and featured at both the 2009 PANAMA JAZZ FESTIVAL and the Costa Rican INTERNATIONAL MUSIC FESTIVAL.(www.LubaMason.com)