Peter Lemongello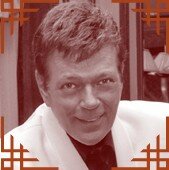 Singer, Peter Lemongello, the first to sell over One million albums on television is the Ultimate entertainer on stage as well as possessing the most impressive voice and preforming style in the business today.
Peter Lemongello has appeared on Every Major television show in America and been featured in Every Major publication in the United States and Europe.
His Unprecedented Television Commercial Campaign lead to being Bachelor Of The Month in Cosmopolitan Magazine, and created Sold Out Performances at Carnegie Hall, Madison Square Garden, Lincoln Center for the performing Arts, as well as countless headlining appearances in Las Vegas, Atlantic City, and Branson, Missouri.
Recently, he headlined the Florida Atlantic University Performing Arts Center with the world famous Glenn Miller Orchestra.
Although he made his mark on records and television with his famous Mood Rock Music in the 1970's today, he has developed into the greatest interpreter of the Great American Songbook in show business today.
"The Songs You'll Remember, Voice You'll Never Forget"