Eric Michael Gillett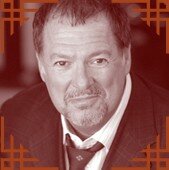 A MAC and Bistro Award winning vocalist, Eric Michael Gillett's cabaret shows have included Cast of Thousands-The Songs of Craig Carnelia, It Takes Two-The Duets of Stephen Sondheim (with Melanie Vaughan), and his critically lauded collection of radio songs of the past forty years, Hook, Line & Singer. In recent months he has found a new home at Feinstein's at Loews Regency where he debuted both Widescreen: Songs From and About the Movies, and his first tribute to a composer from the Great American Songbook, Hooray for Love-Gillett Sings Arlen, which the New York Times called "an intimate portrait of a man in the thrall of show business dreams, for whom popular standards are platforms for unguarded confessions." He is currently in the midst of a New York City run of his expanded revision of Cast of Thousands, in preparation for a full theatrical version of this acclaimed one-man show which continues his collaboration with one of Broadway and cabaret's most esteemed songwriters. On February 15th, 2011, he will return to Feinstein's at Loews Regency for a one-week engagement with his tribute to songs from, and about, the movies, Widescreen.
Stephen Holden of the New York Times calls Eric Michael, "An idiosyncratic, fearlessly emotive baritone," and goes on to say, "His lack of conventional defenses allow him to bare a vulnerability that most male singers prefer to conceal." Cabaret Scenes says, "Gillett is an exceptional performer who is present at every moment, measuring each breath, phrase, and nuance in perfect harmony."
Eric Michael has been seen on Broadway in the original casts of Kiss Me, Kate, Sweet Smell of Success, and The Frogs. New York audiences have seen him in the role of 'Papa" Denny Doherty in Dream a Little Dream at the Village Theatre, as 'Richard' in the York Theater's workshop of the new musical, The Tutor and in the New York City Opera productions of Cinderella, The Pirates of Penzance, and Candide. Other off- Broadway credits include Silent Laughter (Lambs), Good Companions (York), Of Thee I Sing (Encores), December Fools (Abingdon), and Time and Again (Manhattan Theatre Club). 2008 workshops/readings/concerts include Frog Kiss, Ever After, Paradise Found, and the Carnegie Hall staging of Show Boat. Regionally, Eric received rave reviews for his performances as "Jacquot" in the Paper Mill production of Carnival and for his work as "Andrew Wyke" in the Hangar Theatre production of Sleuth. He received raves for his performance as 'Peron' in the Oklahoma Lyric production of Evita, followed by the new off-Broadway production, Frankenstein, playing the father of Victor Frankenstein, 'Alphonse,' the Bridge Theater Company production of Warning: Adult Content and his return to the stage of the New York City Opera to reprise his role in Candide. Most recently, Eric Michael appeared in the leading role of 'Ralph' in the Geva Theatre Center production of A Christmas Story and in the NYC workshops of Empire, Time After Time and Please Don't Eat the Daisies. He closed 2008 as the featured performer at the Metropolitan Room's New Year's Eve celebration, and returned to that stage during January 2009, with an encore run of his cabaret show, Best of My Love, which has since been performed in concert at New Jersey Performing Arts Center and Washington Center for the Performing Arts. Other concert and cabaret appearances include Zankel Hall, Town Hall, Emelin Library, Rose Hall at Lincoln Center, the Tilles Center, Russian Tea Room, Weill Recital Hall, the Gardenia, and many others.
For twelve years, Eric Michael appeared as the Ringmaster of Ringling Bros. and Barnum & Bailey Circus, touring the continental United States and appearing on countless television and radio programs, including the CBS television special, The Return of Gunther Gebel-Williams and the Walt Disney Sing-A-Long video, Let's Go to the Circus. Television appearances include Law & Order, Ed, and Law & Order: SVU, and he was also seen in the feature films Maid in Manhattan, My Brother, and The Producers (on-screen + soundtrack legit choir). Eric's current projects include a leading role in the new independent feature film, The Third Testament, a return to Law & Order in the 2009 season finale, Jairaj Wallia's debut short, In the Foxhole, and a guest-star appearance as 'Moses' in Comedy Central's new internet series, Good God.
Solo CD recordings include Cast of Thousands-The Songs of Craig Carnelia (named best solo CD of 1998 by In Theatre Magazine) and Sing a Rainbow. He also appears on the original cast albums of Kiss Me, Kate, Sweet Smell of Success, The Frogs, The Confidence Man, and Big City Rhythm: The Songs of Barry Kleinbort. Compilation albums include Broadway Romances Manhattan and Jamie De Roy & Friends: The Child in Me, as well as Jamie's 2005 release, When I Grow Up.
ERIC MICHAEL GILLETT
DIRECTOR
ERIC MICHAEL is currently Guest Director of the 2010/2011 Big Apple Circus, which will open at Lincoln Center in October 2010, and was also director of the 2010 Bistro Awards for producer Sherry Eaker. He directed and produced the Brownville Concert Series Christmas Show, At Home for the Holidays, with Melanie Vaughan (Original Broadway casts of Sunday in the Park, Starlight Express, Parade, et. al.), Leslie Anderson (MAC and Bistro Award Winner), and Nancy McGraw (Broadway's original cast Nine), Broadway Musicals of 1943 (featuring Sally Mayes and Heather MacRae) and staged Broadway Musicals of 1957 (featuring Alix Korey and Tony-Award winner Adriane Lenox), the premiere performances of Scott Siegel's Broadway by the Year series. Most recent theatrical credits include the Eric Fallen's The Monster for the Samuel French One Act Play Festival, Carnegie Mellon School of Music's production of A Little Night Music. He is currently director of Eric Fallen's play Perfect Weather, which was seen in the HB Studio series "Spring Writes" as well as at the Soho Playhouse and in the 2010 Samuel French One Act Play Festival, and is developing an evening based on a new series of one-act plays (also by Eric Fallen) entitled Small Talk in Perfect Weather.
The 2008 MAC Award Winner for Outstanding Director, ERIC MICHAEL GILLETT has directed a distinguished roster of concert and cabaret talent including four collaborations with international star, Karen Akers. "Mr. Gillett has helped shape conceptual shows whose mixtures of song and talk fuse the personal and the historical into something more cohesive than a conventional set with patter; his shows, especially those for Ms. Akers, are turbulent emotional journeys of self-discovery," says Stephen Holden of the New York Times.
His recent projects include shows for the Grammy-Award winning vocalist, Lari White (My First Affair, Love Letters), Karen Akers (2007's Simply Styne, which Stephen Holden of the New York Times has called "Extraordinary" and "A moving, witty cabaret answer to "Scenes from a Marriage," as well as her 2008 solo outing, Move On, the sold out Oak Room engagement of Akers Sings Porter: Anything Goes, and her current Rodgers & Hart tribute, Dancing on the Ceiling, which debuted on September14, 2010), Sheera Ben-David (A Heart in New York, Come Summer, Let Me Sing and I'm Happy), KT Sullivan (All the Things You Are-Celebrating Kern, and Autumn in New York, which tours under the title, Colored Lights), La Tanya Hall (What Love Is, No More Blues), Anna Bergman (Wherever Love Takes Me and My Heart Stood Still-The Love Songs of Richard Rodgers) and Jana Robbins' encore presentation of her Cy Coleman tribute, One Hell of a Ride. He is also creative consultant to Swedish singer/songwriter, Anders Holst (International Male Vocalist Nominee/American Smooth Jazz Awards/2010) on his newest CD release, Soho Suite.
In January 2010, Eric Michael directs the current star of Broadway's Jersey Boys, Jarrod Spector, in his Feintein's debut engagement, Minor Fall, Major Lift, along with his third directorial assignment for cabaret and Broadway favorite Raissa Katona Bennett, Can't Help Singing: The Songs of Jerome Kern. Eric Michael's other directing clients include Barbara Brussell (Brilliance From On High/Born in the Bronx), Aaron Lee Battle (Step Right Up and Simple Joys), Olivia Stevens (Pleasure and Peril: Songs of Zarah Leander and Olivia/Passion), Ron Ramsay (Go With Me), Culver Casson (Island Magic), Rita Harvey (Letting Go), Maureen Kelly Stewart (Heart's Desire), the first run of Darren Williams' tribute to Peter Allen, Boy From Bondi, Kim Smith at the Neue Gallerie, John Koprowski (Dreams and Reflections), Grace Cosgrove (Jump/Cut and Wishin' & Hopin'-The Burt Bacharach Songbook, as well as her singers soiree, Grace Notes, and Annette Hunt (The Grace Moore Songbook). Along the way, he also directed the cabaret debut of Gilligan's Island reality show star, Melissa Mason Jones. A champion of new theater composers, Eric directed The Ben Moore Songbook at The Triad, starring Kerry Butler and Richard Todd Adams, and the Beaux Arts Society has named him a recipient of the Leonardo da Vinci Award for Excellence for his direction of the Pat Rasile Songbook, Gift From the Heart. Eric is also represented as writer and director of Valerie Lemon's A Song in My Heart: The Jane Froman Songbook and, in November, 2007, made his Weill Recital Hall directing and performing debut with the concert, 1907-It Was a Very Good Year. Mr. Gillett's clients appear regularly at Feinstein's at the Regency, the Oak Room of the Algonquin, the Metropolitan Room/NYC, Philadelphia's Prince Theatre, Strathmore, the Jermyn Street Theatre, and other internationally recognized venues.
On October 7, Eric Michael was honored by the Mabel Mercer Foundation at Rose Hall/Jazz at Lincoln Center with the 2009 Dick Gallagher Award. He is also the recipient of the 2010 Spirit Award from NYC's Help Is On the Way Today, a charity devoted to the needs of children living with HIV/AIDS. He is also an esteemed faculty member in the acting department at New York City's HB Studio, as well as vocal technique instructor on faculty at Singers Forum.
Visit Eric Michael Gillett at www.ericmichaelgillett.com