Gayle Scott & Lou Moneta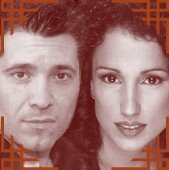 SOUNDS OF SWING AND SINATRA is the collaboration between Gayle Scott Hajian and Lou Moneta, two vocalists who are inspired and influenced by whom they consider to be the greatest Singers, Lyricists, and Musicians of our time. Through their interpretation of this music they pay homage to all of these wonderful artists.
"Gayle and Lou sing Sinatra and all the classic standards of our day. They are accompanied by the outstanding New York's Finest Jazz Band, an amazing group of musicians who have performed with them at many of the top Jazz Festivals in the country."
They are thrilled to be performing at Feinstein's, one of the most prestigious venues in NYC.