Michael Amante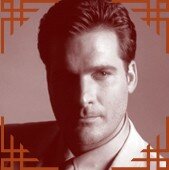 Michael Amante, one of the most talked about upcoming American tenors on either side of the pop/classical divide, creates buzz among everyone who hears his voice. Backed by his extensive fan base and rave reviews, momentum continues to build behind this inspired artist.
Amante?s debut album, self-titled, "Michael Amante", topped Billboard Magazine?s 2002 charts at #1 for Top Midline Classical Artist, and #5 for Top Midline Classical Album. The Album was widely recognized, and Amante has been hailed as ?The Fourth Tenor,? by entertainer, Regis Philbin and ?The next Mario Lanza? by artist Tony Bennett. The New York Times declared that this ?swashbuckling Italian tenor exhibits both the voice and charisma of a cross over star.? The Philadelphia Exclusive confirms that ?Amante rewrites the book on anyone?s idea of what a tenor can be.? The New York Post dubbed Amante as ?the golden-voiced tenor.?
Amante followed his chart topping album, in 2003 with ?Tell Her I Love Her? a blend of song styling that reflects the fun, romantic music Amante excels at performing. After releasing ?Tell Her I Love Her,? Amante began production on his most personal album entitled, ?Humbled,? which reflects Amante?s dedication to Judeo/Christian ethics and traditional family values.
Amante?s ?Just for Christmas? album, was released in December 2004. The album includes some of Amante?s dearest holiday tunes, including The Birthday of the King/Oh Holy Night, Joyful Joyful We Adore Thee, Joy to the World, and Oh Come Emmanuel. The album is available only at performances and through mail and web orders.
Amante?s latest album ?Ready For More?, was released on September 7th, 2007. The album includes some of Amante?s dearest romantic tunes, including a few original tunes by song writers the late Ron Miller along with his daughter Lisa Miller, Bill Fayne and Herb Bernstein. Also featured on this album is America?s romantic tenor, Michael Amante, performing a special duet, ?It?s Impossible?, with the late great Sergio Franchi, who has been called ?One of the greatest Romantic, Popular Tenors of the 20th Century.
Michael's latest project "Amante Salutes America" is focused on the production of a patriotic album, which will provide financial support to organizations benefiting United States Disabled Veterans. The project's mission is to raise funds to benefit Our Nation's disabled Veterans, those members of our armed forces who have sacrificed to protect the freedom we enjoy as Americans.
Amante is one of the most versatile and gifted performers anywhere, as he is able to sing in a variety of languages including Italian, Spanish, French, German, and Latin. He also regularly records and performs a mind blowing array of styles from High Classical to Pop/Rock, to Gospel and Broadway.
Not only has Amante performed to sold out audiences across the country, including The Stardust Casino and Caesar?s Palace in Las Vegas, The Sands Casino in Atlantic City, Foxwoods Casino and Mohegan Sun in Connecticut, New York City?s Lincoln Center and Town Hall, and Heinz Hall in Pittsburgh, he has also given performances to countless dignitaries including former US Presidents Gerald Ford, George H.W. Bush, and Bill Clinton, UN Secretary General Kofi Annan, Pope John Paul II, Luciano Pavarotti, Sophia Loren, Sidney Poitier, Denzel Washington, and Julia Roberts, to name a few. In addition, he has performed for a myriad of nationally televised sporting events and at well known arenas including Camden Yards, Shea Stadium, Madison Square Garden, Foxborough Field, The US Open, The Belmont Park Raceway, and Giants Stadium.
Amante has appeared on ?Live with Regis Philbin,? ABC?s ?The View,? ?The Best Damn Sports Show, Period? with Tom Arnold, ?Fox 5 Morning Show,? ?The Tony Danza Show,? and ?Emeril Live.? His PBS special, entitled ?Michael Amante? received a regional Emmy Award nomination and has been used by Public Broadcasting to raise tens of thousands of dollars during their annual pledge drives.
Movie star handsome and charming, Amante, grew up in Syracuse, New York where he was one of five children. As a boy, he marveled at how his father could always sweep his mother off her feet simply by singing to her in a lilting light tenor voice. ?I wanted to do that,? he says, ?to make people feel that good.?
Amante began singing in Catholic school when he was six, discovering his true potential while singing in the church choir. As a teenager, he was in demand with local rock bands. His career has taken him into the opera house and the musical theater. Amante, however, is not only a performing artist, but also a gourmet chef having his recipes published in ?Pasta? magazine. He has worked with emotionally handicapped and socially maladjusted children for nine years and continues a strong relationship with his church in central New York. He is an accomplished fine artist and graphic designer creating artwork for music recordings and works of literature. Painting, illustrating, sculpting, and carpentry round out his training and extreme talents.