Judy Carmichael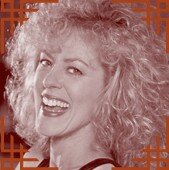 JAZZ PIANIST
"Judy Carmichael is a joy to present. Her warm personality and commitment to her art translate into uplifting and memorable performances. Judy glows when she is on-stage. Her tremendous technical ability allows her to present her music in an intimate, relaxed way that breaks down the barrier between performer and audience. She is truly a natural performer"- Ruth Felt, San Francisco Performances
?Judy Carmichael is a great entertainer. Her playing masterly and her linking material show her to be a raconteur in the Ustinov mold.? -Jonathan James Moore BBC Radio
Grammy nominated pianist Judy Carmichael is one of the world?s leading interpreters of stride piano and swing. Count Basie nicknamed her ?Stride?, acknowledging the command with which she plays this technically and physically demanding jazz piano style. Another early fan, Sarah Vaughan, encouraged her to record her first ensemble album, which she did with members of the Basie band.
A native of California, Judy Carmichael moved to New York in the early 80?s and has maintained a busy concert schedule throughout the world ever since. She has toured for the United States Information Agency throughout India, Portugal, Brazil and Singapore. In 1992 Ms. Carmichael was the first jazz musician sponsored by the United States Government to tour China.
The musician that critics have referred to as "astounding, flawless and captivating" (The New York Times) has played in a variety of venues from Carnegie Hall, to the Peggy Guggenheim Museum in Venice (the first concert ever presented by the museum) to programs with Joel Grey, Michael Feinstein, Steve Ross and the Smothers Brothers. In addition, Ms. Carmichael has done comic skits and performed her music on radio and TV and performed private recitals for everyone from Rod Stewart and Robert Redford to President Clinton and Gianni Agnelli.
"Judy Carmichael's talent is great. She dazzled our audiences with her smooth and accomplished performances. Judy's extroverted personality, poise, knowledge of jazz and fine honed communication skills, make her an excellent representative of the United States and of jazz piano."-United States Information Agency, sponsored tour of Portugal 1991,St. Luiz Municipal Theater, Lisbon
Judy Carmichael is one of a handful of musicians who approach jazz from a perspective of its entire history. Choosing to study jazz piano from its early roots on, she explores the music deeply, infusing it with a "fresh, dynamic interpretation of her own" (Washington Post ). The National Endowment for the Arts rewarded Carmichael's knowledge of jazz piano with a major grant to present early jazz greats on film and to discuss the history and development of jazz piano with college students across the country.
Judy Carmichael?s Grammy-nominated recording ?Two Handed Stride? teamed her with four giants of jazz from the Count Basie Orchestra, Red Callendar, Harold Jones, Freddie Green and Marshall Royal. She has written two books on stride piano and numerous articles on the subject of jazz. She has served on a variety of music panels at the National Endowment for the Arts and is one of the few jazz pianists honored as a Steinway Artist. She has been included in a number of jazz anthologies and at one point, to her utter surprise, turned up in the Simon and Schuster murder mystery Murder Times Two as "the stride pianist Judy Carmichael," the main suspect's favorite piano player.
Ms. Carmichael is included in "Who's Who in the East", "Who's Who in Finance and Industry in America", "Who's Who in American Woman", "American Women in Jazz", "Who's Who in the World" as well as the "Encyclopedia of Jazz".
Ms. Carmichael has appeared frequently on Garrison Keillor's A Prairie Home Companion, and has been featured on National Public Radio's Morning Edition, Entertainment Tonight and CBS' Sunday Morning with Charles Kuralt and recently with Charles Osgood. . She hosts and produces her own Public Radio Show Judy Carmichael?s Jazz Inspired, broadcast on over 170 stations throughout North American and abroad and on NPR?s Sirius Satellite channel. Ms. Carmichael is also the host and producer of PetStyle Radio with Judy Carmichael on PetStyle.com.