Judy Wexler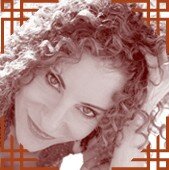 "?to merit being called a jazz singer you have to have something to say-your own story-as it moves you then and there." .... Nat Hentoff
From Louis Armstrong to Dexter Gordon, Miles Davis to Pat Metheny, jazz artists have always sought to tell stories. Judy Wexler is a natural storyteller, with a distinctive voice, full of shadings. She knows how to dig into a song and find its essence. She is also "one of the most focused, unpretentious, no-nonsense, bop-oriented jazz singers around," according to Harvey Siders in JazzTimes, with an "instinctive ability to bring out the best in each song, often taking it into unfamiliar territory," wrote Ken Dryden in All Music Guide. Her 2005 debut, Easy on The Heart, made radio waves and introduced her to a wide jazz audience; now comes the follow-up? debuting at #2 on the national JazzWeek chart, Dreams & Shadows, confirms her ability to find great songs and effortlessly bring them to life. Judy was interviewed on NPR Weekend Edition by Susan Stamberg, who said, "From the evidence on her new second album, Dreams & Shadows, Judy Wexler can sing almost anything." Dreams & Shadows was the #2 new release for 2008 on KKJZ's (L.A.'s jazz station) Top 88 List, #51 in all new releases for 2008 on the national JazzWeek chart, and was named on several Top 10 lists for 2008.
Judy has sung at the Blue Note in New York, Blues Alley in Washington, DC, Jazz Alley in Seattle, the Tel Aviv Jazz Festival, the San Jose Jazz Festival, and the Temecula Valley International Jazz Festival, where she opened the show for the legendary Mose Allison; she has also headlined in venues as diverse as Montreal, Istanbul, Vancouver and , Miami, the Sundance Film Festival, and the 2006 IAJE (International Association for Jazz Education) conference in New York, garnering rave reviews and building audiences along the way.
Born and raised in Los Angeles, Judy studied piano from the time she was 5, but she gravitated toward theater, acting and singing in high school productions. She majored in psychology and theater at UC Santa Cruz, and after graduating, moved to San Francisco where she continued to perform in theater. Judy met her future husband, her upstairs neighbor, and together they spent a lot of time listening to jazz. "My husband and I lived in North Beach, just a couple of blocks from Keystone Korner," she says (referring to the world-renowned jazz club that closed in the 1980s), "where we frequently heard the finest jazz musicians around. It drew me in then and never let go."
A few years later, the couple moved to Los Angeles. Judy continued performing in theater and television, and guest starred on the hit comedy Frasier. But she was still drawn to jazz and began studying at the Dick Grove Music School. She concentrated on jazz harmony and jazz vocals, and subsequently studied for several years with acclaimed pianist Terry Trotter, with the goal of accompanying herself at the piano. Judy explains, "Finally, I figured I'd be a hundred years old before I'd be as good as I wanted, so I decided I should focus solely on singing." But it took a deathbed wish from her mother to get Judy out on the nightclub stage.
"My mother told me, 'Kid, you want to sing. I'll die happy if you just get out there and do it.' And that was really her final gift to me...she gave me a kick in the ass."
A few years of increased exposure on the L.A. scene earned her a reputation for the craftsmanship and emotional immediacy of her singing, while displaying her knack for compiling a spirited, cliché-free repertoire. Judy collaborated with Alan Pasqua as pianist and arranger for her first disc, Easy on the Heart, which received wide airplay and critical acclaim. Pasqua shared the playing and arranging with Jeff Colella on Judy's new CD, Dreams & Shadows, which has received rave reviews and has remained on the national JazzWeek chart for three months since its March 2008 release. As Christopher Loudon of JazzTimes asserts, "With this exalted follow-up to 2005's superb Easy on the Heart, Wexler proves she's ready to join the top rank of female jazz vocalists."
"I love the freedom of jazz and I love being able to connect with the audience and express myself through the lyrics," Judy beams. "There is so much great material to explore and share. And living in southern California, I get to play with some of the finest jazz musicians in the world. It's a privilege that I never forget when I get up to sing."