Sweet Baby J'ai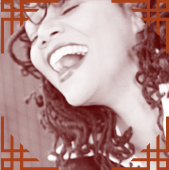 Few entertainers can command a stage like the indefatigable, Sweet Baby J'ai. She is a critically acclaimed singer, songwriter, producer, arranger and actress who has toured the world with her distinctive sound. Although J'ai is known for her energetic stage presence and powerful vocals, some critics describe her as a "jazz singer", a R&B/Pop singer, others as a "blues singer? but all agree that this versatile singer-songwriter is a "storyteller". She can't be contained by one genre of music. She has performed in many styles, from soul, R&B, folk, jazz, blues, pop, spoken word, and occasionally even the diva singer fronting the orchestra. She tackles diverse social issues, lost and found love and pays tribute to those who have inspired her and the art form. Talented both as a vocalist and musician, she takes unconventional instruments, the washboard and spoons, and claims them as her own special sound. As one critic pointed out, ?This ain't no backyard hoe down?she will have you swooning before the concert is over.? Whether singing a soulful ballad or a rocking original, she weaves her special magic through songs seemingly tailor-made for her intimate style.
J'ai Michel was first called Sweet Baby by her mother, claiming she was the sweetest child ever born, the name stuck. She was surrounded by music at an early age, often being serenaded by Miles, Bird, Ella or Billie, albums her father would put on to lull her to sleep. J'ai grew up in a city rich with musical history, Kansas City, home to legends like Big Joe Turner, Charlie ?Bird? Parker and Count Basie. At only five years old, she was already writing songs and by the age of eight, sneaking in the backdoors of clubs on 18th & Vine to watch her father play with top jazz musicians. Her uncle, Vernon Gower was a bassist with Billie Holiday and Lionel Hampton and her cousin Michael Howell, was the guitarist with Dizzie Gillespie. By age ten she had started classical piano studies, by twelve she had switched to violin. ?I played a little bass in high school, some guitar in college until I got my hands on a 12 string and couldn't figure it out. It wasn't until I spent some time in Louisiana with relatives, and came across an old back porch band playing washboard, spoons, tubs, and combs, that I felt I had found home. All sorts of wonderful sounds were coming out of them. They were playing jug or Zydeco music, but I heard the transition to jazz!?
Sweet Baby J'ai got her start under the guidance of her mentor, the legendary Phil Moore. Shortly thereafter she could be found performing in jazz clubs in Paris. Back home in the U.S., she benefited early on in her career from the support and direction of working with the legendary, saxophonist Teddy Edwards. For many years she worked with the gifted musicians, pianist, Nate Morgan, late greats, guitarist Ronald Muldrow and drummer Sherman Ferguson, where she learned to improvise, back phrase, weave in and out of melodies and stay the course with the groove. She developed a style that is unmistakably Sweet Baby J'ai.
She has been heard on radio and television both nationally and internationally. She has performed extensively in the U.S., Europe and Asia and has been featured at numerous concert halls, festivals, clubs and benefits, from the Walt Disney Concert Hall, Ford Ampitheater to Tokyo Concert Hall, Casablanca's Super Dome and more. She has won awards and been recognized as ?Best Entertainer?, ?Pick of the Week? and ?Pick of the Month?, many times. She has shared the stage with such luminaries as, Melissa Etheridge, Herbie Hancock, Etta James, Jill Scott, Joe Sample, Tom Waits, Koko Taylor, Patrice Rushen, Sheila E., Tramaine Hawkins, Stanley Turrentine and the late Nel Carter and Eddie Harris, to name a few. If you don't yet know her, let me advise you that those who come across her path fall instantly in love with her deep, powerful, sometimes playful and sensuous voice. She is provocative and impassioned, combining her infectious personality and original style with the influences of Janis Joplin, Herbie Hancock and Bonnie Raitt.
Past projects include her chart climbing cds; her debut 1997 release, ?The Art of Blue?, followed in 2003 by ?Evolution? both featuring the genius of pianist Nate Morgan and saxophonist, Teddy Edwards. In 2005 came, ?Jazz Baby? where Sweet Baby J?ai joined forces with Janis Siegel, Freddie Cole, Rosemary Clooney and others for a fun filled children?s compilation jazz album. ?Prove It On Me? released in January 2008 is a soundtrack from Dee Jae Cox?s play of the same name in which Sweet Baby J?ai starred. This roaring 1920?s romp allows J?ai to do what she does so well?take the listener on a journey through time and space.
Sweet Baby J?ai?s latest album, ?Introducing J?ai Michel?, released in August 2008, produced by renowned producer, arranger, pianist Jane Getz and Grammy Award winner, Bob Tucker, boast and eclectic mix of R&B, pop, jazz, rock and blues with a little spoken word thrown in for good measure! It features legendary percussionist, Perico Hernandez, and a who?s who list of world class musicians. For Michel, this project represents a reflection of her life, an insight into the multi-layered performer. ?Sweet Baby grew up to be a jazz singer, but J?ai Michel fashions herself, ?a little country, a little blues and a little rock n? roll?I hope you like it as much as I do!?