John Tartaglia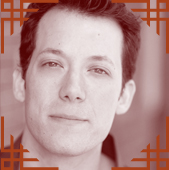 Originating his Tony nominated dual roles of ?Rod? and ?Princeton? in both the Off-Broadway and the Tony Award-winning Broadway musical, "Avenue Q?, actor and puppeteer, John Tartaglia is currently starring as "Pinnochio" in the new Broadway hit "Shrek The Musical."
Prior to "Shrek", John created and starred in the Disney Playhouse series, "Johnny and the Sprites", and served as it's Executive Producer. In addition, John starred as Lumiere in Disney's "Beauty and the Beast? on Broadway, appeared in "Carnival" at City Center's "Encores!"; and in "Children of Eden" and "Pippin" at the Manhattan Center for the World AIDS Day benefit concert and performed in concert at Carnegie Hall.
John Tartaglia at Feinstein's at The Regency will include many Broadway songs from show's he's starred in and will also include pop songs and classic standards.