Lesley Gore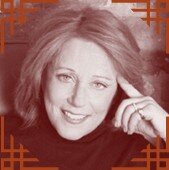 ?You know what I'm going to say when people ask me what I?ve been doing for 30 years? ?Practicing.??
A wry smile crosses Lesley Gore?s face as she answers, both out of respect for the artistic process she is eternally engaged in, and out of the confidence that her ?practice? has been paying off all along. Every time she steps on stage, and with every phrase of her new album, Ever Since, she answers joyfully, furiously, generously, and completely. This has been time well spent.
The most commercially successful solo artist of the ?Girl Group? era of the ?60s, Gore quickly set herself apart. With a string of Quincy Jones-produced, chart-topping hits, including ?It?s My Party,? ?Judy?s Turn To Cry,? and ?You Don?t Own Me,? she introduced the world to a brilliant artist with pop instincts and an independent spirit that stood out against the formulaic offerings on the radio. A full-fledged star by age 16, her smash hits rang like anthems for young American women, and pointed the way for future generations of rabble-rousing pop singers from Debbie Harry, to Pat Benatar, to Madonna, to Gwen Stefani?all of whom remain in her debt.
Having maintained a constant touring schedule in major venues across the country, Lesley Gore is no less committed today. Her voice, now burnished from the years of ?practice?, deepens everything it touches with the hard-won wisdom of time, and in her care, songs take on new levels of meaning that less experienced artists cannot yet reach. On ?Not The First,? (written by Gore), she warns a friend about the perils of blind love (?you?re not the first/ to think you?ll be the last,?), but could just as easily be warning Avril Lavigne about the perils of the music business. When she lilts, ?All the parties I?ve been to/ you were missed? (?Ever Since?), she draws listeners back to her #1 hit, ?It?s My Party,? while ushering them gracefully forward into the new world she now inhabits.
Produced by Blake Morgan, Ever Since is a timeless collection of classic songs placed in a transparent, pin-lit setting that allows her to shine. Included are re-imagined versions of two Lesley Gore standards, "You Don't Own Me" and the Academy Award?nominated "Out Here On My Own" (from Fame), seamlessly interwoven with new songs written by national recording artists Mike Errico, Blake Morgan, and Gore herself. The band?Jonathan Ellinghaus (drums), John Turner (bass), Mike Errico (guitars) and Blake Morgan (piano)?features the core rhythm section of Engine Company Records, and provides a lush setting for Lesley's astonishing vocals. Mixing and mastering duties are shared between Morgan and 2005 Grammy Award winner Phil Nicolo.
Ever Since is a Lesley Gore postcard, sent from the journey she?d always said she was going to take. Fans who have traveled with her will have a new reason to love her, and the people who haven?t checked in with her in a while will fall in love all over again.