Jack Noseworthy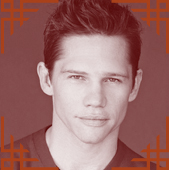 Jack Noseworthy was born and raised in Massachusetts and is a proud graduate of The Boston Conservatory.
Noseworthy just completed filming the feature film Surrogates, a futuristic thriller revolving around humans with identical robot surrogates starring opposite Bruce Willis, Rahda Mitchell and Ving Rhames. In the film, Noseworthy plays Strickland, the duplicitous villain who plays both sides for his own gain. Jack?s role in Surrogates marks the fifth time he?ll be working with director and long time friend, Jonathan Mostow.
A triple threat, Noseworthy has starred in films, television and Broadway. Some film credits include, the yet to be released Pretty Ugly People as well as Phat Girlz, Undercover Brother, Poster Boy, U-571, Unconditional Love, Breakdown, Event Horizon, The Brady Bunch Movie, Barb Wire, Cecil B. DeMented and Alive. He?s had the good fortune to work with such varied directors as, P.J Hogan, Paul Anderson, Betty Thomas, John Waters and of course, Jonathan Mostow.
Noseworthy recently starred in the Hallmark-Hall-Of-Fame made for television western movie Aces N? Eights and worked opposite Jonathan Rhys Meyers in the miniseries Elvis. His other television credits include hit shows; CSI, Law & Order SVU, Crossing Jordan, and Judging Amy. He has also has the distinction of being the series lead on MTV?s first scripted series titled Dead At 21.
Noseworthy began his career on stage in the national tour of the musical Cats. He made his Broadway debut in the original company of Jerome Robins Broadway and was the final actor to be cast, in what was the original run of the Broadway blockbuster A Chorus Line. He has also played opposite John Lithgow in the Broadway musical Sweet Smell Of Success. In addition to his New York stage work, he received a Los Angeles Drama Critic Award and a Drama-Logue Award for Best Actor in the starring role as Alan Strang in the critically acclaimed Los Angeles production of Equus . Noseworthy currently resides in New York.