JULIE REYBURN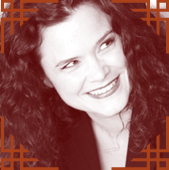 Julie is a multi-award winning singer, actor and recording artist who has appeared in many of the top clubs in Manhattan. Her ability to connect to a lyric with unique interpretations has established her as one of New York?s celebrated female vocalist. She is the first ever Nightlife Award recipient for Outstanding Female Vocalist in 2003 and again in 2009 as a finalist. In 2007 Julie was presented with the coveted Julie Wilson Award from the Mabel Mercer Foundation ?in joyful gratitude for the vocal majesty and lyrical interpretation she continually manifests in her classic presentations of the Great Popular Songbook.?
An active member of the Manhattan cabaret community, Julie is a two time MAC Award winner and Backstage Bistro recipient. She made her Feinstein?s debut in January 2009 and with repeat performances to standing ovations. On the theatre stage, Julie has been featured in the Broadway by the Year series at the famed New York Town Hall. Highlighted in both the Broadway Musical of 1940 and 1965, Julie costarred with some of Broadway?s best. She has been featured in numerous Cabaret Conventions sponsored by The Mabel Mercer Foundation, most recently at Lincoln Center?s Rose Theatre as well as in Chicago?s famed Park West.
As a member of Actors? Equity, Julie has performed Off-Broadway in new musicals, I Prefer to Dream at the Triad, Character Breakdown at Abington Theatre, War Brides at The York Theatre, The AtrainPlays at Neighborhood Playhouse, Falsettos for Storefront Theatre Company and in the award winning musical Africa & Plumbridge at the NY International Fringe Festival. Recordings include: The Broadway Musicals of 1940 (Bayview Records), Heaven Knows ? Cast Recording, War Brides ? Cast Recording and her debut solo CD, ?Fate is Kind? (No Cover Records) and the 2009 release on No Cover Records, ?Julie Reyburn Live at Feinstein?s.?
Please visit:www.juliereyburn.com
What Critics are saying:
"Julie proves that she has total command of both power and subtlety. With her well-honed acting ability and intelligent selection of material she has stepped up to major-room status" John Hoglund, Backstage
"Whatever she sings, Reyburn has an easygoing, infectious personality. She invites us into her world with bits of information and a quip here and there as well as with her expressive music and lyrics, and she's a delight to watch as well as to listen to, thanks to her good looks, confident manner and sureness about her selections. Reyburn sparkles with professionalism, and yet she never drops the intimacy and rapport she achieves with her audience. She's a first rate cabaret star." William Wolf of Wolf Entertainment
"Julie Reyburn's creamy soprano voice seduces her listeners" - Robert Daniels, Variety
"Her deeper understanding of what a song can offer is demonstrated by her dynamic ability to interpret the lyric. Reyburn proves she's not a comet at all but a blazing new star." Barbara & Scott Siegel, Siegel Entertainment Syndicate